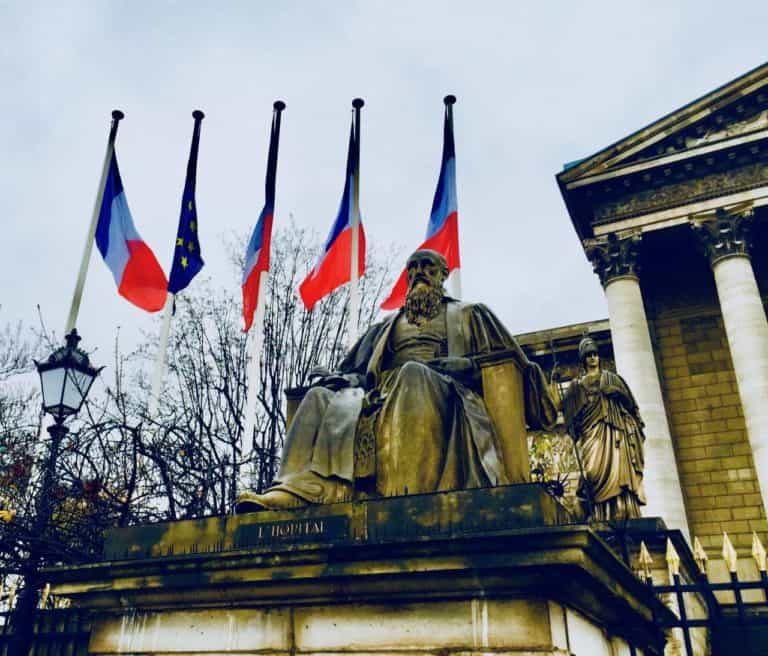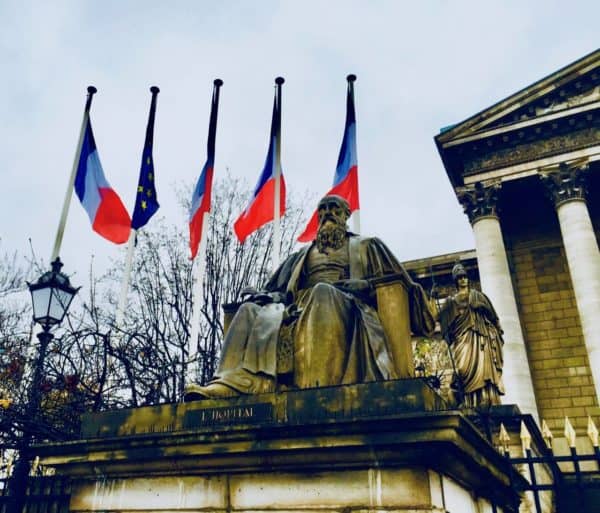 The French Autorité des Marché Financiers (AMF) has qualified its first "Visa" for an issuer seeking to promote and pursue and an initial coin offering (ICO). Updated rules regarding utility type tokens were recently approved under the Loi Pacte (Pacte Law) – an act of legislation that seeks to improve the entrepreneurial environment in France including digital assets. The Loi Pacte created bespoke rules to allow ICO issuers to submit to an AMF review and, if approved, the issuer would receive a stamp of approval by the regulator and offer the token to the public. Digital securities continue to be regulated under existing rules. Of note, is the fact that the AMF Visa is optional as ICO issuers may pursue an offering without approval by the securities regulator but unapproved offerings may not advertise the  ICO and must note they have not received AMF approval.
The AMF has published a "liste blanche" or white-list of approved ICOs.
The AMF oversight requires that a token issuer maintains certain minimum standards for enhanced investor protection. The issuer must be a registered individual or corporation in France and the issuer must abide by requirements as outlined in the rules including a process to monitor and safeguard the funds and digital assets collected during the offer.
It is important to note that the issuer must also have set up a system enabling it to comply with its obligations guard against money laundering (AML) and the financing of terrorism.
The AMF is quick to note that the ICO Visa in no way constitutes an assessment of whether or not to participate in a token offer. It simply means that as part of this public offering of tokens, the issuer has provided the minimum guarantees required by law and that the information document is complete and comprehensible to investors.
The visa does not imply approval of the advisability of the issuer's project or authentication of the financial, accounting and technical elements presented.
The AMF does not carry out any verification of the computer programs associated with the offer and has not verified the adequacy between these programs and the content of the information document.
The AMF cautions the public to review and fully understand the risks associated with any offering.
The Loi Pacte and Visa regime is the first of its kind from a large European country. Government officials have vocally touted France's intent to facilitate blockchain-based innovation as well as utility type ICOs. While other countries both within Europe and in other regions have enabled the digital asset offerings that are not securities, France seeks to lead the European Union in the sector with its updated rules.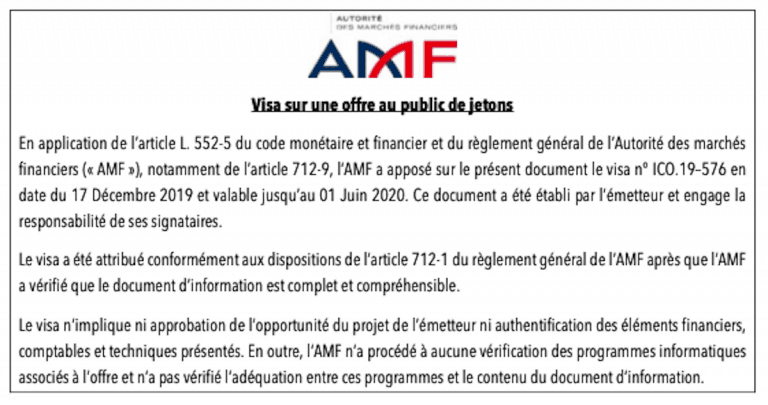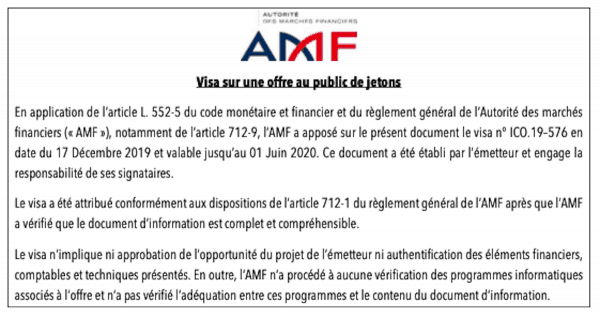 According to the AMF, the first offer to the public is by the company "French-ICO" (ICO.19-576 – approved on 12.17,19) which has reportedly developed a platform for funding projects in cryptocurrency.

Co-founded by Christophe Gauthier and Frédéric Gilles, the Paris-based company is seeking a minimum amount of €100,000 and a maximum raise of €1 million. The offering is structured very similar to the ICOs of lore leveraging the Ethereum blockchain to issue utility tokens. As ICO's have fallen out of favor in much of the world, most profoundly the United States, France is pursuing its own path.

Once the ICO is completed, the tokens will freely tradable on a partner exchange Zebitex.

According to French-ICO, the company's mission is as follows:

"Our vision is to be able to offer the greatest number of innovative financing solutions and alternatives to traditional financing. Faster, more secure and more transparent alternatives. Since 2014, ICOs have raised billions of Euros worldwide. But still too few have succeeded in France. We want to give everyone the chance to invest in the projects of their choice from the first centime of a Euro. We want to give French project leaders the chance to raise funds without diluting capital from French and international investors." [translated]

The ICO is scheduled to commence on March 1, 2020. Registrations are currently being accepted and a white paper is available for download.

The AMF visa will be valid until the end of the subscription period scheduled for June 1, 2020.

Have a crowdfunding offering you'd like to share? Submit an offering for consideration using our Submit a Tip form and we may share it on our site!

Sponsored Links by DQ Promote