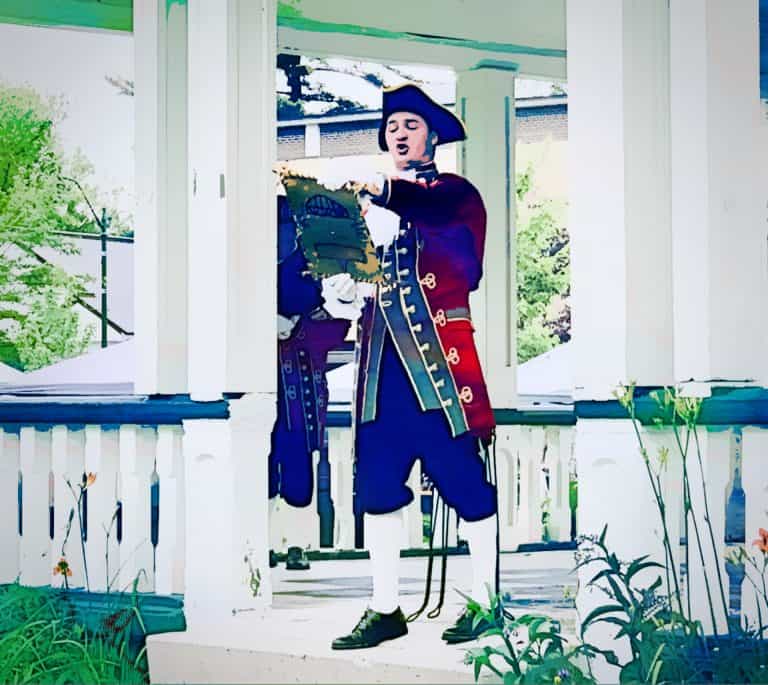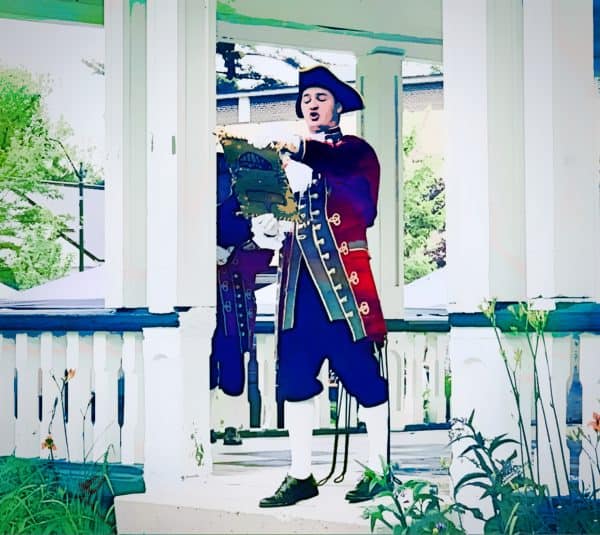 The Securities and Exchange Commission (SEC) is on the cusp of a significant update to the definition of an accredited investor (AI). Depending on the final rules, the Commission could broadly expand access to private securities offerings – a sector of the capital markets that has boomed in recent years while public markets have slowed.
The current definition of an accredited investor establishes a wealth metric where an individual must earn more than $200,000 a year in salary or have a net  worth of $1 million beyond a primary residence. The income threshold goes up to $300,000 if you are married. Of course, these financial hurdles do not allow sophisticated individuals, people who have relevant education or acumen, to participate in a private securities offering even though they may be well-equipped to understand intrinsic risk. Meanwhile, individuals that qualify under the current wealth based metrics may participate in any securities offering – even though they may not benefit from adequate knowledge or a capacity to evaluate the risk.
There is a good argument to remove the wealth metrics and make the qualification based on sophistication only but it seems that the Commission will maintain the wealth metrics while creating a clear path for qualified individuals to participate in private securities offerings.
Jay Clayton, Chairman of the SEC, has publicly stated that it is his goal to improve public markets while boosting access to private ones – an admirable ambition in light of the shift away from public securities to private ones.
When the SEC revealed its proposed changes to the accredited investor definition, Chair Clayton had this to say:
"The current test for individual accredited investor status takes a binary approach to who does and does not qualify based only a person's income or net worth. Modernization of this approach is long overdue. The proposal would add additional means for individuals to qualify to participate in our private capital markets based on established, clear measures of financial sophistication…"
Somewhat paradoxically, there are multiple groups that seek to further tighten requirements for accessing private securities – not democratize them. These groups seek to raise the financial benchmarks higher – even though it is clear wealth is not necessarily a good basis for determining financial sophistication. The basis of this opposition is largely derived by the fact that younger firms tend to be riskier. Of course, a higher return is expected for investors to shoulder that risk.
Private securities are mostly issued under Reg D (506b and 506b), an exemption that has clearly been a boon for the economy. Just about all successful, innovative young firms have found Reg D to be an effective path for raising early-stage capital. The same firms that are seeking growth capital also help generate economic wealth while driving job creation.
Depending on final rules, the update could expand access to a population that has capacity to understand risk and the details of private security investments.  The change could also benefit leading investment crowdfunding platforms as their potential audience could be expanded dramatically.
The SEC is accepting comments from the public regarding the proposed rule change.  As of today, the comments below have been posted either in support of or against, the accredited investor update.
Below are a few of the comments submitted by interested parties. If you are interested, you may submit your own opinion here.
---
I would like to see a junior level accredited investor. Maybe someone who makes $100,000 per year or has $500,000 in net worth. They would be allowed to invest in deals through an established Angel Group that provides education and possibly also a more experienced mentor. This would be a huge opportunity to bring in many new investors, who are diverse when it comes to race, age, gender, experience, etc.
Timothy S. Parker, President, Michigan Capital Network
The primary legacy of institutionalized, governmental discrimination between accredited and nonaccredited investors has been to exponentially contribute to the growing wealth inequality in this nation and around the world. It has tilted the playing field in favor of a connected, wealthy accredited minority who historically get in early at wholesale prices and sell at retail to systemically deprived, non-accredited retail investors for exponential gains during IPO's.
Eric January, CPA CEO, Conduit Investment Advisors, LLC
I find the current definition to be punitive to those that don't clear lofty financial hurdles such as 200k/year or 1mm net worth outside personal residence. As per the current definition, a widow that inherits $1,000,001 from their late spouse is more "accredited" than myself, an individual that professionally underwrites and structures financial products backed by collateral in excess of $100mm…
Malcolm Douglas
Allowances should be made for companies like SeedInvest and OurCrowd who carefully review companies they list on their platforms. If they endorse an investment, although it is still risky in the sense it is a startup, exceptions should be made for retail investors to be able to invest in those … It is unfair that only the super-wealthy can invest in the best startups. The best startups currently have no incentive to go through a more difficult filing process just to offer to retail investors.
Max Harker, Adjunct professor – BYU-I, MA Econ, MS Finance, Director Finance, Former Advisor
As a former SEC attorney, it is disconcerting to witness the Commission all too often favoring capital formation interests over those of investor protection. This rule -2- proposal provides yet another example of the Commission's unbalanced priorities. Hopefully, when finalized, the definition of [an] accredited investor will include a realistic increase in the individual financial thresholds in a fitting manner as we approach the third decade of the 21 st century.
Marc I. Steinberg, SMU Radford Chair in Law and Professor of Law Director, Corporate Counsel Externship Program Editor-in-Chief, The Securities Regulation Law Journal Editor-in-Chief, The International Lawyer
Wealth should not be used as the primary corollary for "sophistication", and it's critical that any American who is willing to spend the time to study and learn about security offerings can do so regardless of their economic status. Preferably, such a test or certification should be accessible to anyone, without needing to go to a specific college or pay substantial amounts of money. As more and more wealth creation moves to the private markets (e.g. see the average startup staying private for nearly 10+ years before IPO now), it's imperative we democratize access to security offerings. If we want to maintain the idea of the American Dream, we can't shut off the best performing asset classes to only the wealthiest in America.
Davis Treybig
More to follow…
---
| | |
| --- | --- |
| Dec. 31, 2020 | Stephen Clossick |
| Dec. 30, 2020 | Tim Parker |
| Dec. 30, 2020 | Sam Moore |
| Dec. 30, 2020 | Ruthlynn Edwards Black, CPA, CFE, Spain Price Reader & Thompson, P.C |
| Dec. 30, 2020 | Eric O. January, CEO, Conduit Investment Advisors, LLC |
| Dec. 29, 2020 | Kartheek Pulavarthi |
| Dec. 29, 2020 | Al Hemmingsen, Chief Investment Officer, Parkland Management Company, L.L.C. |
| Dec. 29, 2020 | Seth Haymes |
| Dec. 26, 2019 | Matthew M. Peterson |
| Dec. 23, 2019 | Samuel |
| Dec. 23, 2019 | Ryan L. Doyal, CPA |
| Dec. 23, 2019 | Ben Thompson |
| Dec. 22, 2019 | Luke Denlinger |
| Dec. 22, 2019 | Trevon Crump |
| Dec. 21, 2019 | Walter Pisary |
| Dec. 21, 2019 | Leonard A. Grover, Founder/CEO, FinToolbox (Screener.com) |
| Dec. 21, 2019 | Gordon Hodge |
| Dec. 21, 2019 | Guenadi Jilevski |
| Dec. 20, 2019 | Omar Plummer |
| Dec. 20, 2019 | Christy Logan |
| Dec. 20, 2019 | Davis Treybig |
| Dec. 20, 2019 | Marc Steinberg, Radford Professor of Law, Dedman School of Law, Southern Methodist University |
| Dec. 20, 2019 | Amrik Mann |
| Dec. 20, 2019 | Michael Penn Smith |
| Dec. 20, 2019 | Mark R. Maisonneuve |
| Dec. 20, 2019 | Joseph Peter |
| Dec. 20, 2019 | Sharon Staub |
| Dec. 20, 2019 | Patrick Poole |
| Dec. 20, 2019 | Jon Kopel |
| Dec. 19, 2019 | Thomas Englis, Associate, Clearvision Ventures |
| Dec. 19, 2019 | Karen Salay |
| Dec. 19, 2019 | Mike L. |
| Dec. 19, 2019 | Michael Bernstein, Sr. Investment Analyst, Gaustad Stein |
| Dec. 19, 2019 | Timothy E. Messenger |
| Dec. 19, 2019 | Bruce A. Wallick |
| Dec. 19, 2019 | Timo Muro |
| Dec. 19, 2019 | Bryan Cane |
| Dec. 19, 2019 | Dar'shun Kendrick |
| Dec. 19, 2019 | Scott Spages |
| Dec. 19, 2019 | Michael Seng |
| Dec. 19, 2019 | Easan Katir, Managing Member, Cube Point LLC |
| Dec. 19, 2019 | Paul Brodsky |
| Dec. 19, 2019 | Max Harker, Adjunct Professor, BYU-I |
| Dec. 19, 2019 | Hunter Todd |
| Dec. 19, 2019 | Stuart |
| Dec. 18, 2019 | Chris Lakumb |
| Dec. 18, 2019 | Malcolm Douglas |
| Dec. 18, 2019 | Seyed Arab |
| Dec. 18, 2019 | Sean Mortensen |
| Dec. 18, 2019 | Daniel Morgan |
| Dec. 18, 2019 | Einar Vollset, General Partner, Tinyseed.com |
| Dec. 18, 2019 | Scott Smiley |
| Dec. 18, 2019 | Rafay H. Farooqui, Chief Executive Officer, SAF Financial Securities LLC |
| Dec. 18, 2019 | Ryan Carpel |
| Dec. 18, 2019 | Robert Miller |
| Dec. 18, 2019 | Ben Peterman, CAIA® (Chartered Alternative Investment Analyst) |
| Dec. 18, 2019 | Matt Langford, Senior Manager of Financial Reporting, InvenTrust Properties Corp. |
| Nov. 20, 2019 | Tron Black |
Sponsored Links by DQ Promote