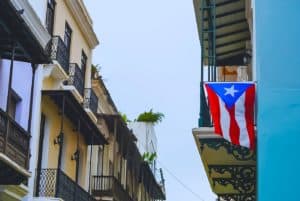 Puerto Rico-based digital bank First Finance International Bank (FFIBI) has reportedly partnered with the Australia-headquartered Seafarer Foundation, in order to offer online payroll and card services for the marine industry.
By working cooperatively with FFIBI, the Australia-based foundation has launched a General Purpose Reloadable Multi-Currency Card program..
FFIBI will be loading the payroll from the shipping firm to the seafarer's account through a "closed and open-loop" secure system to which the payroll card has been linked. The payroll is then available for withdrawal at ATMs or point of sale (POS) facilities in local currency with no extra foreign exchange fees.
The seafarer can also send money to a connected family card or transfer funds to their family members via a network of more than 600,000 supported locations or pay their bills.
Changing the delivery process to "Salary Direct to Card" of seafarers' pay will provide savings in transaction fees, which may be anywhere between $400 to $600, and also potentially reduce  delivery times.
Michel Poignant, CEO at FFIBI, stated:
"This partnership is the result of two years of dedicated efforts by FFIBI and its team. The strategic positioning and regulatory environment of a neobank located in Puerto Rico allowed FFIBI to provide such service to seafarers and the thousands of shipping crew members they serve worldwide." 
FFIBI is licensed to operate as an International Financial Entity (IFE) with the Puerto Rico Office of the Commissioner of Financial Institutions. The company is the first neobank that has been registered in Puerto Rico. It offers all-digital banking services.

The Seafarer Foundation, through its Australia-based trading firm Secure Seas Pty Limited, offers a global payroll, debit card, and Fintech program to pay traveling merchant seafarers' salaries and to lay a benefit plan through the Seafarer Foundation for around 450 seafarer centers in ports located across the globe.

Sponsored Links by DQ Promote