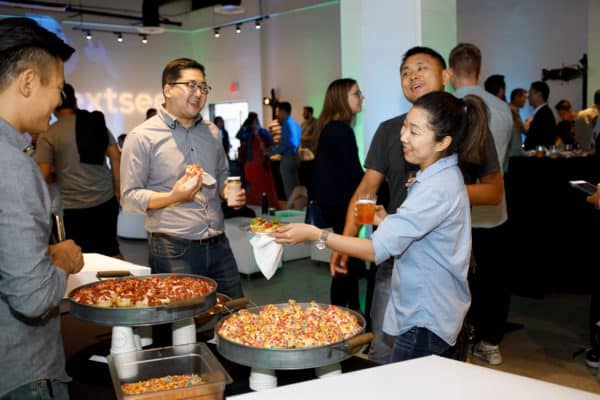 NextSeed, a Reg CF funding portal and broker-dealer, has distributed an update on platform progress.  According to an email from the platform,  NextSeed investors have now received over $5 million in payments via the platform. Last year, NextSeed distributed over $2 million in payments thus the platform is gaining velocity in its activity.
NextSeed started life as a FINRA regulated funding portal. The new type of platform was minted in the text of the JOBS Act to list securities offering under the Reg CF exemption that was targeted for very small firms and retail investors. In the past year or so, NextSeed has branched out into other types of securities offerings and receiving approval to operate as a broker-dealer while being able to cater to accredited investors.
In the beginning, NextSeed was a bank replacement platform providing small business loans to local businesses. These are the types of loans that small banks have turned their backs on because they are not profitable. Today, NextSeed is listing investments in real estate as well as younger businesses and leveraging the full stack of securities exemptions including Reg D.
NextSeed said that part of their shift was driven by user demand. To quote the company:
"… our team has been hard at work, developing new enhancements that provide the investment experience you've been asking for. Towards the beginning of last year, we sent a survey out to our members. You responded with the desire to see a more diverse set of products and offerings on NextSeed. We heard you loud and clear."
Scale: Bigger Deals and Larger Investments
This past May, NextSeed offered their first side-by-side Reg D / Reg CF offering. Many other platforms have done this as well as a work around to the arbitrary $1.07 million funding cap which is not sustainable.

NextSeed states that this first offering, Railway Heights Market, has since become their largest offering closed to date.

Last November, NextSeed listed its first preferred equity investment opportunity with Blue Top Brand.

In December, NextSeed launched its first real estate partnership for a boutique hotel chain.

And in recent days, NextSeed listed its first SAFE or Simple Agreement for Future Equity.

NextSeed's transition from a Reg CF vertical to an online capital formation platform that provides a diverse portfolio of services has been driven not just by demand but by necessity. It's hard to survive on a small fee off of a million-dollar securities offering – if you are lucky.

Sponsored Links by DQ Promote