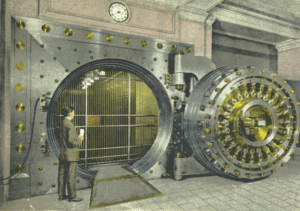 Fiserv, Inc. (NASDAQ: FISV), an established multinational firm focused on offering financial services technology platforms, has released a whitepaper highlighting how financial institutions that employ a strategic approach to open banking can promote competitive differentiation, improved client experiences and faster growth.
Financial institutions have to find new ways to meet the increasing demand for competitive product offerings that can attract new clients, according to Sunil Sachdev, senior VP and general manager, Community Segment, Bank Solutions at Fiserv.
He remarked:
"Open banking has empowered financial institutions of all sizes, including local community banks, to work independently with Fintechs to create unique value propositions."
In its whitepaper, Fiserv points out three main ways financial institutions can use an open banking approach to make their business and services more competitive. These include working faster to create and offer "high-value experiences," teaming up with complementary Fintech firms to expand their line of products and services, and becoming "the bank behind the Fintech" by providing Banking as a Service (BaaS) to manage a tech firm's banking operations.
The whitepaper covers that the present state of open banking and offers key insights into several areas including:
The global state of open banking, and how the US is well-positioned to embrace innovation
Best practices for sharing data with external parties, effectively using APIs and making data more secure
Real-world examples of how open banking can facilitate expansion of services offered by financial institutions, such as the introduction of new capabilities and penetration into small, niche markets.
A Celent Model Bank case study, performed recently, found that Synchrony Financial, a consumer financial services firm, managed to complete its own open banking project by teaming up with Fiserv. Synchrony's Business Services Layer tech now offers cloud-powered architecture, enabling smooth integration for newly developed solutions.
Todd Horvath, group president of Account Processing at Fiserv, stated:
"A clear strategy and the right technology resources and support are all that is needed for a financial institution to move forward with open banking. Wherever financial institutions choose to start, they should focus on creating differentiation in the market, making a positive impact on the consumer experience, and aligning themselves with a technology partner that can offer strategic and tactical support."ope
The Open Banking: Start Now and Move Fast paper can be accessed here.

Sponsored Links by DQ Promote