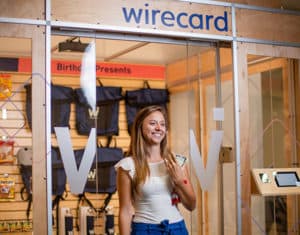 Germany-based Wirecard, a global internet technology firm and financial services provider, is teaming up with Union Bank in the Philippines in order to enhance the efficiency and the convenience of its banking services for corporate clients in the country.
A memorandum of understanding (MoU) was signed, in December 2019, at UnionBank Plaza in Pasig City, the Philippines, in order to formalize the partnership.
Antonio Fajardo, head of the corporate banking center at UnionBank, remarked:
"Businesses play a big role in the country's growth. They provide jobs, they contribute to our GDP, and they help build the country through their various corporate social responsibility efforts. With this partnership, we will be able to magnify all of that."
As noted by the supplier, it will be using solutions offered within the UnionBank's financial ecosystem such as business banking, electronic funds transfers, and checkwriter in the Philippines. The solution will allow the supplier's Philippines entity to send money to vendors and finalize transactions through wire transfers or electronic checks.
Martha Borja, general manager for Wirecard in the Philippines, noted that UnionBank shares the same vision as his firm, which includes promoting financial inclusion in the Asian nation. Both Wirecard and UnionBank aim to be at "the forefront" of digital transformation in the Philippines, by adopting the latest Fintech innovations, Borja said.
He added that his firm's partnership with UnionBank will help provide its clients a secure and reliable digital banking experience.
Wirecard recently teamed up with SIGNAL IDUNA, a Germany-based financial services provider, in order to expand its existing online and mobile-based payments services.
Edwin Bautista, president and CEO at UnionBank, stated:
"The country is moving at a fast rate in terms of growth, and with this comes the possibility of the widening gap between those who make money and those who get left behind. We want as much as possible that when the tide rises, all boats get floated, even the small boats."
Sponsored Links by DQ Promote