UK-based online mortgage broker, Trussle, announced on Tuesday it has appointed Ian Larkin as its new CEO. The appointment comes just two months after the sudden departure of Trussle's founding CEO Ishaan Malhi.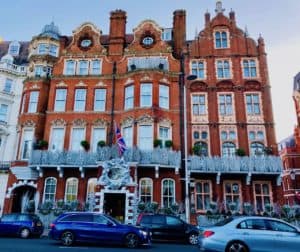 According to Trussle, Larkin has held senior roles at Lloyds, Virgin Money, McKinsey and Accenture, most recently served as CEO of Target Group. Speaking about his new position at Trussle, Larkin Stated:
"The home ownership journey is one of the most stressful experiences that consumers face, yet not enough has been done to simplify the process for both homeowners and lenders. There's a tremendous opportunity to leverage technology to transform home financing and mortgage distribution, making the market work better for homeowners and lenders. The Trussle team has done a great job so far, and our excellent group of investors are committed to the strategic opportunity that lies ahead. Trussle is really well positioned to lead the transformation of the mortgage industry."
Simon Williams, Trussle's chairman, also commented:
 "We are thrilled to have someone of Ian's calibre leading the business. Ian's vast experience in retail and commercial financial services, and his expertise in growing businesses and enhancing customer propositions will be an important part of our success. We are at a pivotal stage of Trussle's journey and look forward to working closely with Ian to build on our vision of making home ownership more accessible to everyone."
Founded in 2015, Trussle explained that it is on a mission to utilize technology to provide a "faster, smarter, and more transparent" mortgage process. The company recently secured £7.5m in funding from new investor, Rabo Frontier Ventures, alongside existing investors, Goldman Sachs, Finch Capital and, Propel Venture Partners.