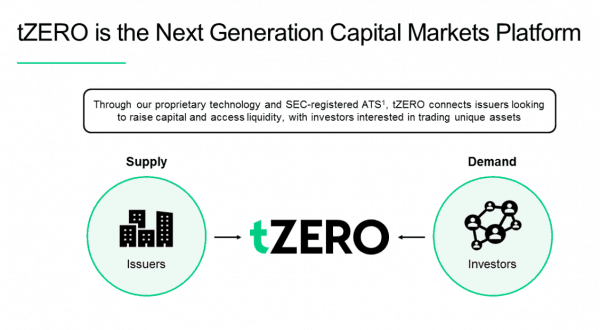 Overstock.com (NASDAQ:OSTK), an eCommerce site and blockchain company is out with its Q4 earnings report. During Q4 net revenue declined from the same period last year by 18% to $370.9 million. Overall, Overstock generated as loss of $27 million.
Overstock CEO Jonathan Johnson commented on the results stating Q4 was all about stability and focus while setting objectives:
"Our retail business performed well despite a competitive holiday shopping season, and we continue to make progress toward our goal of realizing sustainable, profitable growth. Having achieved stability and identified key areas in which to focus our efforts, we are now moving into a phase of disciplined execution against our retail strategy. tZERO has also made impressive progress on its platform and we look forward to the issuance of our digital dividend and the increased platform activity we believe will result. Our other Medici Ventures companies continue to make progress as well, and I'll discuss those achievements in more detail during our call. I will also discuss the status of our dividend and provide other important corporate updates. As we look ahead in 2020, we are as optimistic as ever and confident about our ability for the company to continue to be the innovative leader in the e-commerce space that we've been known for throughout the years."
Certain projects were canceled such as tZero's DLR project.
During Q4, Overstock raised additional capital in an "ATM offering" that totaled $34 million.
Overstock also bowered against its Peace Coliseum building raising $47.5 million. Johnson said it was a good time to be a borrower.
tZero is in the process of tokenizing a real estate investment, River Plaza, that will eventually trade on their ATS.
The Crypto App, launched last June, currently has 5,984 users. It is anticipated this App will be used to trade securities.
tZero's first priority is to trade more security tokens. Real estate continues to be a leading asset class. Over 200 issuers globally are said to be in the pipeline. Announcements are expected in the "near future."
The BSTX approval by regulators is expected in Q2.
Regarding liquidity, tZero has signed agreements with 5 different broker-dealers.
tZero Markets, a retail broker-dealer, is planning a Q2 launch contingent upon regulatory approval.
Johnson expressed his opinion that the company is in a good place now.
---
In a release, Overstock shared Key metrics comparing Q4 2019 vs. Q4 2018:
•  Revenue: $370.9M vs. $452.5M (18% decrease);
•  Gross profit: $76.5M vs. $81.6M (6% decrease);
•  Gross margin: 20.6% vs. 18.0% (261 basis point increase);
•  Sales and marketing expense: $40.9M vs. $47.5M (14% decrease);
•  G&A/Technology expense: $67.2M vs. $82.5M (19% decrease);
•  Pre-tax loss: $29.8M vs. $49.9M ($20.1M improvement);
•  Pre-tax loss – Retail: $12.3M
•  Pre-tax loss – tZERO: $8.8M
•  Pre-tax loss – MVI: $5.2M
•  Pre-tax loss – Other: $3.5M
•  Net loss*: $27.0M vs. $42.3M ($15.3M improvement);
•  Diluted net loss per share: $0.73/share vs. $1.39/share ($0.66/share improvement);
•  Adjusted EBITDA (non-GAAP financial measure): ($19.0M) vs. ($27.5M) ($8.6M improvement);
•  Adjusted EBITDA – Retail: ($2.2M)
•  Adjusted EBITDA – tZERO: ($10.6M)
•  Adjusted EBITDA – MVI: ($2.7M)
•  Adjusted EBITDA – Other: ($3.4M)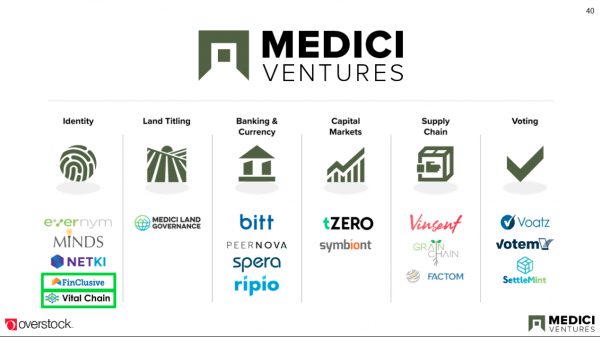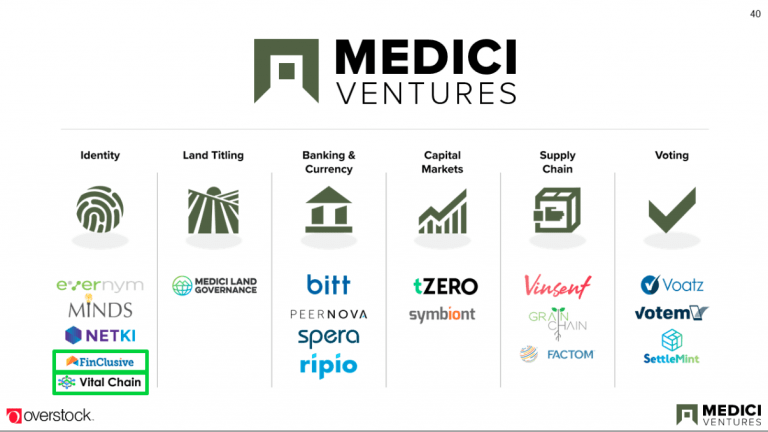 Sponsored Links by DQ Promote