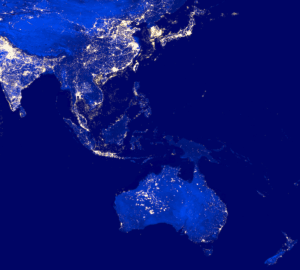 Vinnie Lauria, an entrepreneur and venture capitalist who established Golden Gate Ventures, an early-stage VC company managing more than $250 million in assets, notes that his Singapore-based company has been watching emerging tech sectors across the Southeast Asia region.
Lauria reveals that he's seeing significant growth in the Islamic finance industry. He points out that the Malaysia-Singapore-Indonesia corridor has made substantial progress when it comes to establishing innovative projects that are focused on the Islamic finance sector.
Singapore-headquartered VC Islamic Fintech companies in this region are offering a wide range of digital services, Lauria noted. He added that the prime Southeast Asian market is based in Indonesia, which is notably home to around 230 million Muslims (the most anywhere in the world).
Peer-to-peer (P2P) financing and crowdfunding are popular Fintech services that may be easily accessed by nearly 2 billion Muslims across the globe, Lauria wrote. He also pointed out that many tech startups are well-positioned to compete with traditional Islamic banks.
Lauria claims that the overall global demand for Sharia-compliant services is increasing. Compliant financial assets worldwide were recently valued at more than $2.4 trillion, which is up significantly from only $200 billion back in 2003. This market is expected to reach $3.8 trillion by 2022, Thomson Reuters estimates. New Fintech projects will drive most of this growth, according to reports.
Hamood Al Fanna of Islamic finance, IDO Investments in Oman, states:
"The Central Bank of Oman (CBO) continuously encourages Islamic windows of commercial banks and Islamic banks to help fuel the productive sectors of the economy. For example, SME financing that can stimulate the economy and create jobs instead of consumer sectors e.g. car or property loans."
Sponsored Links by DQ Promote