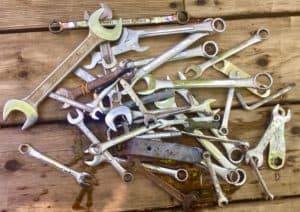 Digital asset exchange Bitfinex has introduced a new surveillance tool, called "Shimmer," reportedly in order to combat cryptocurrency market manipulation and other types of abuse. The tool will also help promote "orderly trading" on the exchange, according to the company.
Bitfinex has been the target of criticism and allegations of fraud. Several lawsuits are pending. The Twitter account Bitfinex'ed continues to slam the platform and its affiliation with Tether.
As mentioned in a press release shared with Crowdfund Insider:
"Dubbed Shimmer — a term also used to describe a bee's way of defending its hive — the market alert and reporting tool will identify and investigate possible manipulative behaviors and suspicious trading practices on the exchange, improving market integrity and visibility." 
Shimmer will be able to run seamlessly with Hive, which is Bitfinex's distributed, multi-threaded and multi-process matching engine. Hive aims to offer greater speed, stability and scalability on Bitfinex's crypto trading platform.
As noted in the release:
"The surveillance tool leverages the expertise that the exchange's market surveillance team has gathered since the exchange's inception in 2012. Bitfinex's team of specialists will be alerted to incidences of potential improper trading activity on the platform via email summaries of suspicious trading patterns across all trading pairs listed on the exchange, including futures and margin funding products. "
Shimmer will aim to reduce abusive practices in crypto markets such as wash trading, where a trader purchases and then quickly sells an asset in order to mislead other market participants about the actual activity.
Shimmer will also try to prevent layering, where a trader uses non-bona fide orders with the intention to mislead other participants regarding the real supply or demand in the market.
Paolo Ardoino, chief technical officer at Bitfinex, stated:
"Comprehensive market and trade surveillance capabilities are integral to operating a leading cryptocurrency exchange." 
Ardoino added:
"To meet the complex needs of an evolving digital asset class and to protect our sophisticated participants, Bitfinex has chosen to develop its own state-of-the-art surveillance system. This will help to assure that potentially manipulative practices are rooted out and suspicious behaviour detected."
Shimmer has been developed in a manner that will allow it to scale with the size of the exchange. It has been written using the Rust programming language, and has been designed to deliver fast processing of voluminous trade and order data.
Ardoino explained:
"This tool is especially relevant for our futures and margin funding products. We chose to use the Rust programming language for its execution speed and programming safety. The Rust package manager and ecosystem allowed us to be up and running with a workable market detection tool in a short time frame."
The exchange notes that U.S. persons are prohibited from using its services pursuant to Bitfinex's Terms of Service.

Sponsored Links by DQ Promote