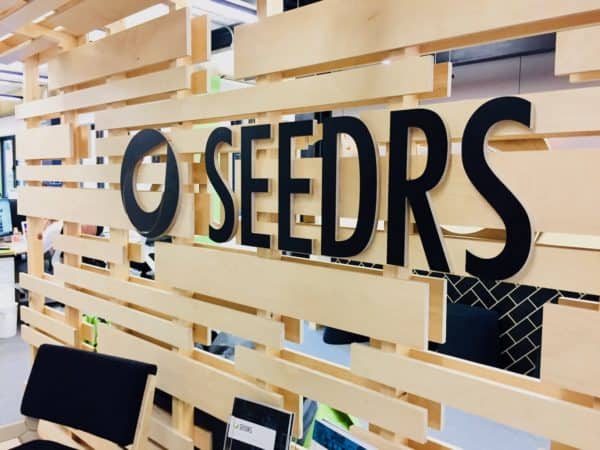 Seedrs, a top European securities crowdfunding platform, has issued a statement on new initiatives to aid portfolio companies and investors. Authored by co-founder and Chairman Jeff Lynn, Seedrs says it is keenly aware of the significant challenges caused by the Coronavirus pandemic:
"We have a  history of supporting our entrepreneur and investor communities, and this time is no different. That's why we will do all we can to help them through this crisis," stated Lynn.
Over the past couple of weeks, the Seedrs team has been working to formulate actions that may be taken to provide support during the COVID-19 outbreak – something no one could have predicted. The "initial steps" revealed by Seedrs include:
Fast-tracked fundraising campaigns. We will fast-track the campaign approval process for any of our portfolio companies who need to raise growth or bridge capital during this time. We will also work as quickly as we can with first-time companies seeking an urgent fundraising solution.
Convertible equity campaigns (ASAs). While not a new offering, we will be highlighting to all entrepreneurs our convertible equity campaign product (also known as Advanced Subscription Agreements (ASAs)). These campaigns provide a way for companies to raise capital while deferring the need to set a valuation on their businesses. Given the downward market pressure on valuations during this crisis, we think convertibles may be a good fit for many companies who are looking to raise capital now.
Extending campaign length.  Campaigns that have not hit their targets by the end of the usual 40-day period will have the option to extend their campaigns. This will give entrepreneurs more time to reach 100% of their funding goal and close their rounds.
Online pitching events. We will be holding frequent pitching opportunities for entrepreneurs to connect with registered Seedrs investors. This will include an online version of our regular Bitesize Pitches series, as well as other formats that help businesses and investors engage with each other virtually.
Assistance with government support programmes. We are monitoring the expanding set of government support offerings closely, and where we can help portfolio companies take advantage of any of them, we will do our very best to do so.
Online office hours. We will set up a regular routine of themed "office hours" where entrepreneurs and investors can speak directly with members of our team about different aspects of the fundraising and investing processes.
Mutual alumni support. We will shortly be announcing a new programme where alumni businesses can seek help from, and offer help to, their fellow alumni. Our network of funded businesses was already a powerful resource in good times, and now we are going to work to make the most of it in times of need.
Ongoing informational updates. We will be sharing weekly blog posts — and more frequent updates via social media and other channels — with information that we are getting from the government, the venture capital community, our entrepreneurs and investors, and the wider ecosystem.
Lynn says they continue to review what they can do to support their community of over 1000 funded companies. Seedrs asks that if you have been impacted by COVID-19 or simply have suggestions to email them at [email protected].

Sponsored Links by DQ Promote