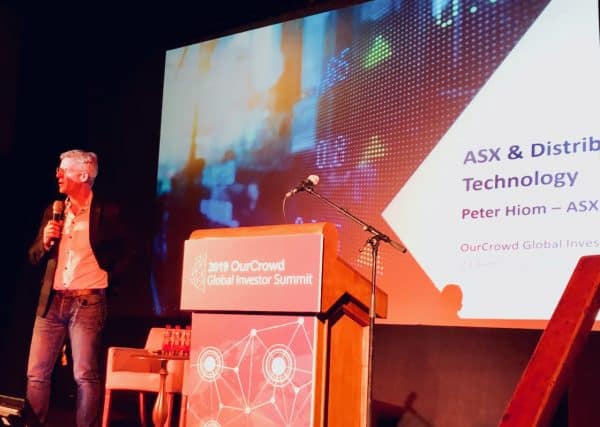 Earlier today, the Australian Stock Exchange (ASX) announced that its planned replacement for CHESS – the backbone system of the stock exchange has been impacted by the COVID-19 pandemic. The exchange said the implementation timetable has been altered due to the uncertainty created by the unfolding crisis.
The ASX said that it was responding to user feedback as well including requested functionality changes, and the need for ASX to complete aspects of its own readiness.
In June, ASX said it will seek user input on the new schedule that will move the go-live date from April 2021 to a later date. In the meantime, the target of opening an Industry Test Environment (ITE) in July is retained.
In a statement by ASX Deputy CEO Peter Hiom the ASX said it is replanning the implementation of the CHESS replacement system.
"We are conscious of the importance of providing a new schedule, and the need to get the valuable input of CHESS users. Right now, however, in this environment of heightened volatility and activity levels, the industry needs to focus on day-to-day operations. We will, therefore, wait until June to consult on the new timetable when we expect everyone will have more time to consider the replan and better assess the implications of COVID-19. We will then announce the new schedule."
Hiom added that throughout the project, consultation has been thorough and they will continue to listen to all of the stakeholders as they work through this together.
"Our priority is to ensure the orderly and safe completion of this project with the continued close oversight of our regulators. We thank everyone for their ongoing support during this replanning process. "
He said that ASX remains fully committed to CHESS replacement.
"We continue to progress the project, including system development and testing, supporting back office software developers, and assisting users in their readiness activities. The investments we are making in the new system and in distributed ledger technology are for the long-term benefit of the financial services industry and the Australian economy."
The ASX has been planning to replace the CHESS system for several years now. In 2016, the ASX first assessed DLT companies with a decision to pursue a DLT based platform made in December of 2017. By leveraging a distributed ledger, the ASX is executing on a broader vision of creating a next-gen market infrastructure that materially reduces costs while creating new revenue opportunities for its customers. Regardless, replacing any decades-old system long entrenched in a mission-critical environment with well-established protocols is not a simple task. Once completed, the ASX may be the first large exchange to migrate to a blockchain-based regulated exchange.

In August 2019, the ASX signed an MOU with Digital Asset and VMWare to work together on distributed ledger technologies in New Zealand and Australia.

Sponsored Links by DQ Promote