It wasn't supposed to be this way.
Our biggest concern this year was going to be the Presidential election, or for some of us the Tokyo Olympics or the Warriors missing the NBA playoffs. Instead, the world's population is experiencing an unprecedented shock that is testing the very fabric of our society. 
In this environment, we're all looking for ways to help. Fintech clearly has a role to play in dealing with the COVID-19 outbreak by helping consumers stay healthy while keeping access to the products and services they need in their daily lives.
#Fintech clearly has a role to play in dealing with the #COVID19 outbreak by helping consumers stay healthy while keeping access to the products and services they need in their daily lives Click to Tweet
At its core, fintech is about using online or mobile devices to access financial services. By limiting in-person interactions and reducing trips to the local branch, fintech products help users meet their needs from the safety of their home. While Fintech innovation often comes from startups, banks often play a major role in taking the innovation mainstream: person-to-person payment service Zelle for example, launched by the nine largest U.S. banks in 2017, is now seeing twice as much transaction volume as Fintech competitor Venmo, which started operating eight years earlier.
Fintech Often Eliminates the Need for In-person Contact and Should Be Used More Broadly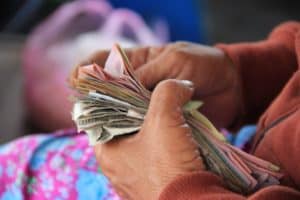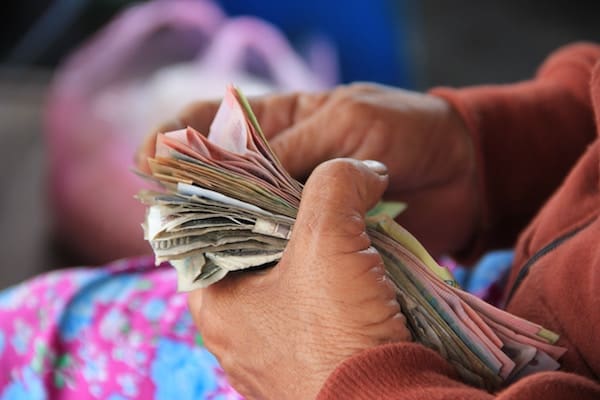 Innovation often needs a catalyst to go mainstream. The global COVID-19 pandemic we are living through might be such catalyst, and new habits formed in this environment might have long-lasting effects on our financial lives.
Stop Using Germ-bearing Cash. While cash transactions have been declining in recent years in the U.S. in favor of cards and mobile payments, the world at large has continued to rely largely on cash, which still accounts for the majority of global payment transactions. In fact, total cash in circulation increased to 9.6 percent of the World's GDP in 2018, up from 8.1 percent in 2011.
Stop Using Germ-bearing Cash #COVID19 #Fintech Click to Tweet
Debit and credit cards create less risk of virus transmission than banknotes, but still, generally, involve person-to-person or surface contact. Contactless cards, as well as mobile wallets like Apple Pay and Google Pay, go one step further by entirely removing physical contact between the payment device and the merchant's terminal. In fact, the World Health Organization (WHO) recommended last month that consumers limit the use of banknotes and, when possible, use contactless cards or smartphone payments to reduce the risk of coronavirus transmission.
Get Credit Online. Getting a loan used to be an in-person affair. You'd go to a branch and plead your case to the loan officer or branch director. Over the last 15 years, online lending has brought lower cost, convenience and fairness to the process, replacing human judgment with data-driven decision making. We're now discovering another appealing feature of online credit: you can access it from home. While companies like Lending Club make general-purpose unsecured loans online, others like Affirm and After Pay have partnered with thousands of online merchants to facilitate direct point-of-sale financing, and yet others like my company Upgrade offer a universal card that can be used at millions of merchants. All these solutions are often better than traditional credit cards in the sense that they offer installment loans rather than revolving credit, helping consumers obtain more affordable and responsible credit from the safety of their home.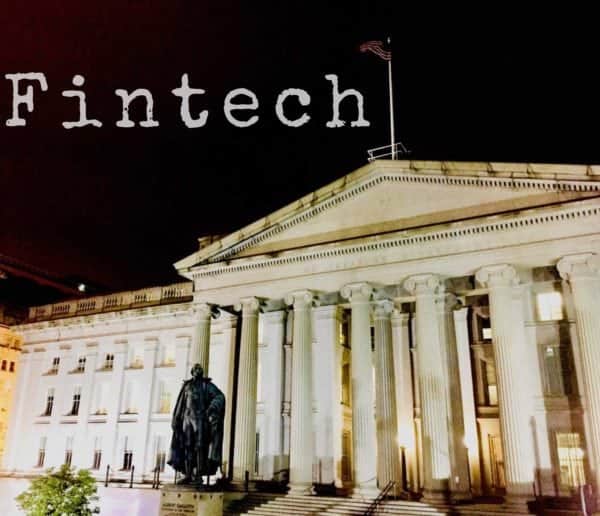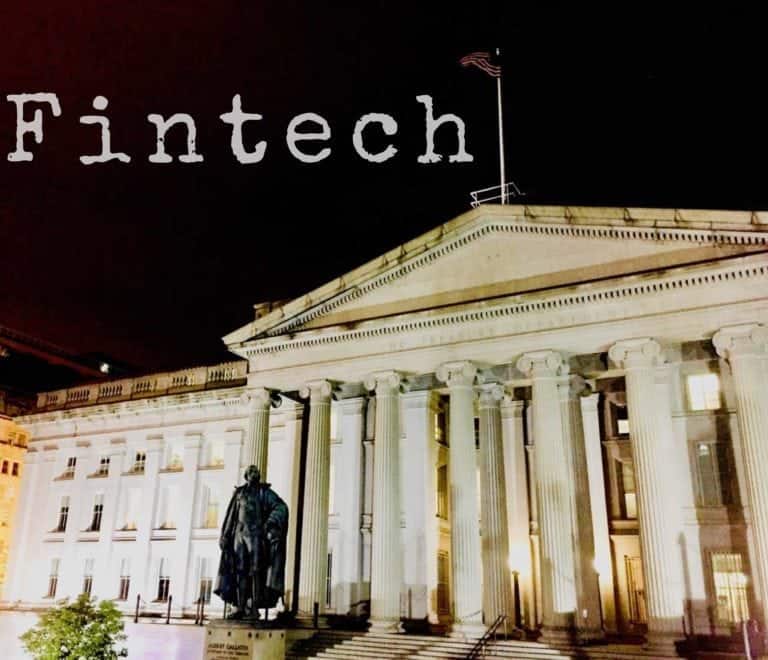 Fintech Keeps Innovating in a Time of Crisis
Fintech products are often enabled by a modern, flexible technology stack that can support a fast response to a rapidly changing situation.
Payment Relief. It is no surprise that the first major credit card to provide relief to its customers by offering a one-month payment holiday was Apple Card powered by Marcus, a natively digital bank founded by Goldman Sachs. Most online credit providers and banks have put in place similar programs over the last couple of weeks allowing for loan modifications. 
Repurposing Existing Features. A host of fintech firms have put in place new programs or repurposed existing programs to help their customers in this time of crisis. For example, Kabbage came out last week reminding consumers that they can support their favorite small business by buying gift certificates even when the business is temporarily closed. A number of restaurants and small businesses launched campaigns on crowdfunding platforms like GoFundMe in the last week to raise the funds needed to make payroll.
Swiftly Creating New Tools. In the UK, as the government rolls out a program to pay workers up to 80 percent of their average income, gig workers, freelancers, and other self-employed personnel representing 5 million workers found themselves in a situation where they could not easily document their average income and were at risk of not receiving their fair share of that relief program.  A consortium of Fintech firms put together in just a few days with an "income checker" called Covid Credit that will make it easier for these independent workers to qualify for relief.
Reaching the Unbanked. As the U.S. Government seeks to implement the largest fiscal stimulus program in U.S. history and looks for the fastest and most efficient way to put money into consumers' pockets, fintech firms have a role to play alongside banks. The I.R.S. is expected to transfer most of the funds via direct deposit into taxpayers' bank accounts, but a different method is needed for the unbanked population. The FDIC estimates that 6.5 percent of households in the United States are unbanked, representing over 8.4 million households. Sending checks is costly and time-consuming. A more efficient route would be digital prepaid cards: a significant portion of the unbanked population has access to mobile internet and could immediately use a 16-digit card number to pay for groceries or other necessary items online requiring no bank account or a physical card.
All these solutions are being put to work quickly, leveraging the modern technology stack and streamlined operations that are the hallmark of Fintech technologies, whether they are being deployed by banks or Fintech firms.
How #Fintech Can Help Fight the #Coronavirus #COVID19 Click to Tweet
---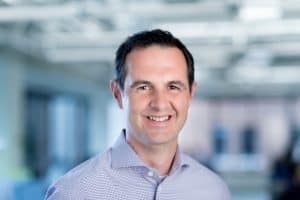 Renaud Laplanche is co-founder and CEO, Upgrade. As Upgrade's CEO, Renaud is driving the company's mission to offer an exceptional banking experience and deliver affordable and responsible credit to mainstream consumers. The company recently unveiled Upgrade Card, bringing affordable installment lending to millions of retail locations. Prior to Upgrade, Renaud ran Lending Club for 10 years and took the company public, reaching a market capitalization in excess of $10 billion in December 2014.  At Lending Club, Renaud pioneered consumer fintech and grew the company to become the largest provider of personal loans in America, creating an affordable and more responsible alternative to revolving credit cards.  Renaud was ranked #23 in Bloomberg Markets' 2015 Most Influential List, an annual ranking of the World's top 50 most influential leaders across technology, finance, and politics. He was also recognized at the Clinton Global Initiative by President Clinton for expanding access to affordable and responsible credit. In 2014, he won the Economist Innovation Award in the consumer products category and was named the "best start-up CEO to work for" by Business Insider. Renaud holds the Newport-Bermuda world speed sailing record.

Sponsored Links by DQ Promote