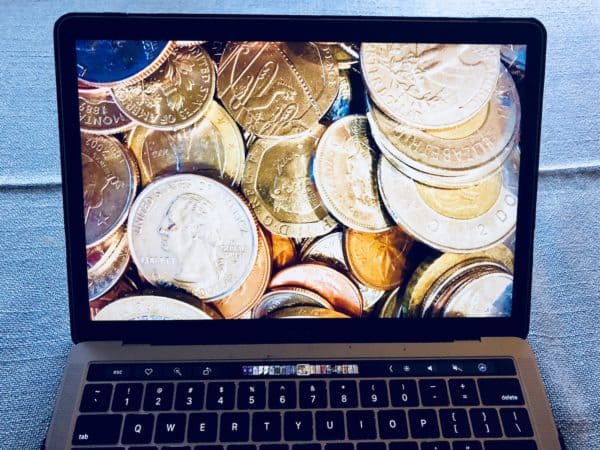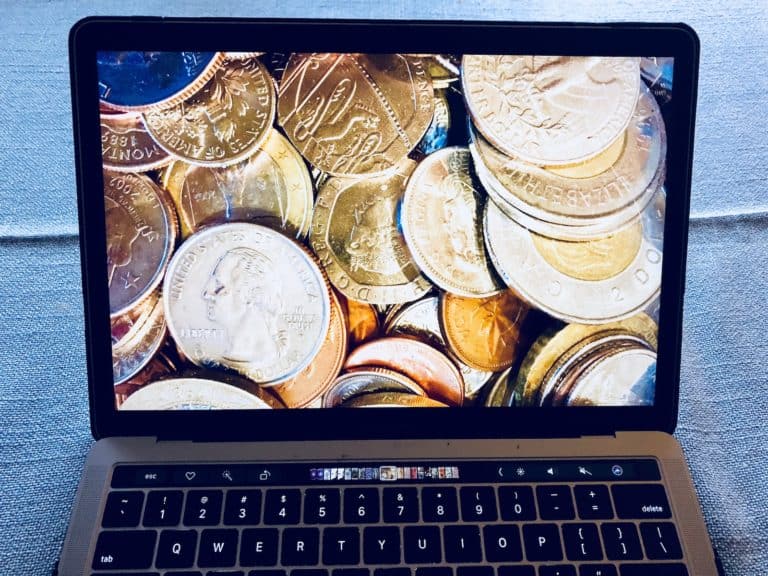 Rajashekara Visweswara Maiya, vice president and head of business consulting, cloud and blockchain efforts at Finacle, the developer of a financial software system used by large banks across the globe (serving over 1 billion people), recently shared his views and insights with Crowdfund Insider.
Finacle has helped numerous banking systems with their digital transformation strategies. The company offers a digital banking solution suite from EdgeVerve Systems, a wholly-owned product subsidiary of Infosys.
Finacle assists financial institutions with their digital transformation efforts, in order to achieve "frictionless customer experiences, larger ecosystem play, insights–driven interactions and ubiquitous automation."
Crowdfund Insider: Please tell us briefly about your role with Finacle, and what Finacle does to help its clients navigate digital transformation in an evolving environment.
Rajashekara Visweswara Maiya: "I'm responsible for the firm's Business Consulting function, globally. At Finacle, we believe that the phase and scale of digital adoption is going to increase multi-fold post COVID-19. Finacle is positioned to help global banks in scaling their digital platforms with speed and agility. We do have clients who have achieved that in the last 12 months."
Crowdfund Insider: Why are consumers demanding more flexibility in the way they bank? What emerging technologies does Finacle recommend banking systems use to meet this growing demand for consumer visibility and efficiency within banking operations?
Rajashekara Visweswara Maiya: "Like in many industries, increasingly the power is moving to the end-points; examples are mobility, hospitality, retail, entertainment, automotive, telco etc. Hence, similar expectations are going to be the order of the day for banking also.
Going forward, banking is going to be more of an experience and less of banking. In this direction, we at Finacle believe that banks have to shift their focus from product-centric to customer-centric and from customer-centric to customer-specific. Finacle, with its strong customer analytics and extensive range of products, aims to help banks cater to different needs of customers on the backend.
And on the front end, Finacle helps banks to provide a seamless omni-channel experience across mobile, internet, branch, ATM and kiosk and across multiple form factors with  flexibility around personalization and localization."
Crowdfund Insider: How is Finacle leading payments transformation? Do you have any use cases you can share? How are banking systems leveraging RTP (real-time payments)?
Rajashekara Visweswara Maiya: "Finacle is perhaps the first solution that was built using ISO 20022 standards which are the international baseline for payments. Finacle Payments today support most sophisticated and advanced payment systems globally. Whether it is retail, corporate, inwards, outward, online, real time payments.
Finacle processes more than 70% of the real time payment transactions in India, which has one of the most advanced payment systems in the world. Out of the 2.2 billion transactions every month, Finacle processes more than 1.5 billion transactions.
Globally, the adoption of RTP is in different stages/phases. Finacle payments solution supports the RTP of several countries because of its parameterization capability and easier integration methodology."
Crowdfund Insider: How can traditional banks with legacy systems pivot to meet consumer expectations when it comes to open banking, migrating to the cloud and pushing for app-based options?
Rajashekara Visweswara Maiya: "At Finacle, we help such banks in transformation to digital and scale digital in a progressive modernization approach. By moving to Finacle, these banks will be able to not only take advantage of the latest technology but also the advanced functionality.
Finacle has helped large banks to leverage the benefits of open banking by providing Finacle APIs. We have seen banks such as digibank by DBS, Nequi by Bancolombia, and other leading banks in US leverage our solutions to become global leaders in open banking. Finacle has banks adopt the cloud and also Fintech ecosystem in a much faster and seamless manner.
Finacle today leverages all cloud infrastructure providers (AWS, Azure, Google Cloud, IBM, Oracle, Cloud4C etc) and helps global banks in their cloud journey.
Finacle has set up an 'Appcenter' where more than 50 global best-in-class banking apps are showcased for banks to download and use. Finacle also works with the smartest Fintechs globally to help them connect with the Finacle clients through our Fintech Connect Program."
Crowdfund Insider: What are some of the major risks in deploying blockchain in banking processes, and can you share an example where these challenges were addressed?
Rajashekara Visweswara Maiya: "Blockchain being the latest kid on the technology landscape, there were apprehensions initially. However, unlike many other new technologies, banking has taken the lead in leveraging blockchain for automation, security, business process improvement, and introducing new business models that were not possible without blockchain.
Initially, banks did face challenges in convincing the regulatory bodies and other financial institutions, but now most of the regulators have understood the advantages of blockchain and its use cases.
We are now witnessing more and more adoption of blockchain in banking. Some of the global banks have launched payment as a service, remittance as a service, trade finance as a service using blockchain technologies, which was non-existent before."
Crowdfund Insider: What long term impact does Finacle predict COVID-19 will have on the financial services industry? Does this signify the end of brick-and-mortar locations, as banking systems move all their services online? Will currencies shift toward digital rather than paper?
Rajashekara Visweswara Maiya: "We believe that post COVID-19, banks will be much more prepared to face any such eventuality going forward-whether it is business continuity processes/programs (BCPs) or disaster management. Secondly, banks will start leveraging the advantages of the gig economy. They will begin experimenting with and reaping the benefits of remote working, and short-duration or part-time working.

Their cost structures are going to be significantly different compared to earlier. COVID will also help banks in delivering more and more services through online or mobile and push them to end consumers. This will fast track the cloud adoption which will help remote connections and also reduce cost to a great extent.

We at Finacle help banks with their digital transformation strategies, which includes helping them achieve automation, gain customer insights, network with ecosystem participants and implement comprehensive security. Going forward, Finacle will help banks in scaling digital with much faster cloud adoption, network connection through blockchain and reaching customers through omni-channel solutions."

Sponsored Links by DQ Promote