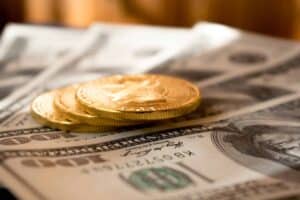 Curv, a company that provides crypto asset custody services to institutional investors, has established a business office in the Asia-Pacific (APAC) area.
The office has been set up through a partnership with Crypto Garage, a firm that offers various financial instruments based on Bitcoin (BTC) and its underlying blockchain or distributed ledger technology (DLT).
Based in Japan, Crypto Garage develops crypto-focused finance tools that aim to support the growth of the nascent digital asset market. Recently, Crypto Garage began working on solutions that guarantee settlement.
When financial securities are traded, the delivery of the assets will be followed by a quick  payment. A centralized trading platform or clearing house manages the trading process and guarantees settlement. However, crypto asset trading can take place outside of a centralized exchange.
To provide settlement in these cases, Crypto Garage developed its own atomic settlement platform, which is based on top of the Liquid Network, a Bitcoin (BTC) sidechain, or supporting network, created by Blockstream with 45 members internationally.
Referred to as SETTLENET, the non-custodial over-the-counter (OTC) settlement platform facilitates the transfer of digital assets based on certain conditions, in order to guarantee that the transaction is processed smoothly and as intended.
Crypto Garage says it had been looking for ways to securely sign transactions. When the company was developing the software, there were existing solutions for signing transactions with a token on the Liquid Network, however, the options were quite limited.
Crypto Garage wanted to develop a more secure and reliable transaction signing solution for its settlement platform, which could run on Blockstream's Liquid Network.
Crypto Garage chose Curv's blockchain agnostic solution to develop its transaction signing software. Curv claims that its platform can support all digital tokens and cryptocurrency protocols.
It notes that crypto asset transactions can be secured with the platform's distributed signing mechanism.
Crypto Garage will work with Curv's Blackbox solution, which ensures users' privacy and security while guaranteeing settlement through the SETTLENET platform.
Crypto Garage is responsible for managing the software and maintaining blockchain connectivity. Meanwhile, Curv will handle the signing process and key management infrastructure.
Crypto Garage confirmed that it used Curv's APIs to integrate the firm's MPC protocols into SETTLENET, so that transactions are signed in a mathematically-proven, distributed manner.
Yoshihide Shimada, chief technical officer at Crypto Garage, stated:
"We looked at a number of security approaches and technologies, but Curv's Blackbox solution was able to provide signing services with the best security and flexible integration" 
Shimada added:
"Together, we enable clients to seamlessly and confidently trade all different types of assets on the Liquid Network with DvP settlement."
SETTLENET is scheduled to go live in June 2020.
The platform is being tested by exchanges and several regulated financial service companies in Japan. Global OTC desks are also running tests on the platform.