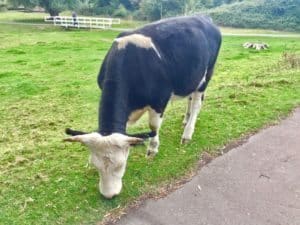 Heifer International, a nonprofit entity that aims to address issues related to global hunger and poverty, is the most recent organization to join the Facebook-led Libra Association.
Heifer claims that the Libra stablecoin and payment system (under development) could help low-income farmers gain access to credit.
Fewer than 10% of small-scale farmers across the globe currently have access to reliable credit services, according to Heifer International's estimates, which are based on a study conducted by the United Nations.
Pierre Ferrari, CEO at Heifer, stated:
"We believe the Libra project has the potential to deliver a lower-cost, more accessible and more connected global financial system."
Following Heifer's decision to join the Libra project, there are now 23 Association members. In February 2020, digital commerce platform Shopify and Tagomi, a digital currency brokerage company, also joined the Libra Association.
The controversial project has been heavily scrutinized by regulatory authorities throughout the world. US lawmakers and policymakers have expressed several concerns about Libra. Regulators have argued that Big Tech firms should not be allowed to serve as financial institutions, and even proposed a bill last year to prevent large technology companies from operating as a financial service provider.
Several prominent (former) Libra Association members such as Visa have left the project due to concerns that they might damage their brand reputation because of their association with Libra.
The Libra Association confirmed recently that instead of launching a stablecoin supported by several major fiat currencies in reserve, the project will issue multiple stablecoins, with each coin backed by a single fiat currency.
The Association said they would issue a Libra token, however, it will be a "digital composite" of the stablecoins. The changes in the project's plans have been announced after the development of the Libra initiative was criticized by regulators across the globe.
Libra's developers have been accused of developing the platform to serve the interests of reserve banks, which are currently considering launching their own central bank digital currencies (CBDCs).
Introduced in mid-2019, the Libra whitepaper had repeatedly used the word "blockchain" to describe the stablecoin payment system. However, Bitcoin developer Jameson Lopp clarified that there was no actual blockchain that would be used to support the Libra platform.
Lopp noted:
"There is no actual blockchain data structure in the Libra protocol—blocks are more of a virtual, logical construct that are used by validators for the purpose of coordinating confirmed snapshots of the system state."
Sponsored Links by DQ Promote