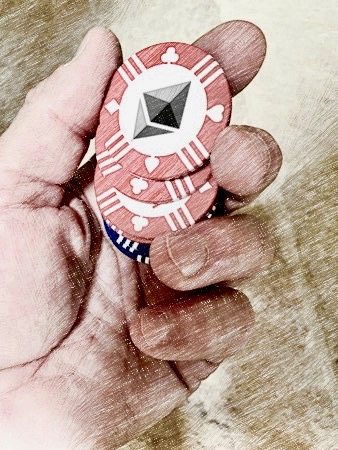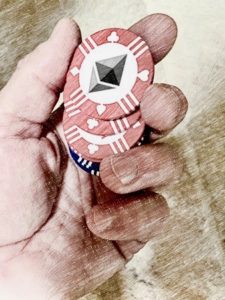 The combined market capitalization of Ethereum (ETH)-powered stablecoins (digital assets pegged to major fiat currencies or other real-world assets) has surged by over 95% year-to-date.
The total market cap of all ETH-based stablecoins stands at around $6.25 billion.
Research conducted by The Block reveals that the dramatic increase in stablecoin activity may be attributed to recent cryptocurrency market volatility and the significant inflation of major foreign currencies against the US dollar.
Tether (USDT), the largest Ethereum-powered stablecoin, has maintained its dominance in the digital asset sector. USDT currently claims nearly 78% of the total market share of stablecoins.
The circulating supply of ETH-based USDT has increased by 113% (from $2.3 billion) year-to-date to approximately $4.9 billion.
The Coinbase and Circle Internet Financial-led CENTRE Consortium's USDC stablecoin dominates non-Tether stablecoins. At present, USDC has a 51.44% market share of all stablecoins in circulation.
USDC competes for market share with other large stablecoins including Binance USD (BUSD) and  Huobi USD (HUSD). The market cap of BUSD has grown by over 550% year-to-date, meanwhile, HUSD's market share has surged by 48.09% YTD.
In a recent interview with Crowdfund Insider, Kenneth Bok, the head of growth and strategy at Zilliqa, an established blockchain project, argued that "there's certainly a lot backing up the case for stablecoins, especially in sectors that involve high-frequency, high-volume transactions that need to be facilitated efficiently and cheaply."
However, he pointed out:
"As with all other digital assets, stablecoins are not without their risks. Without a proper regulatory framework in place, counterparty risk is a commonly-cited concern…Mitigating such risks going forward would require greater compliance and regulatory best practices to be put in place, and stablecoin projects will do well to ensure checks and balances are conducted on their partnering banks and stakeholders in order to provide a better form of protection for its end users."
As with all other digital assets, stablecoins are not without their risks. Without a proper regulatory framework in place, counterparty risk is a commonly-cited concern

Sponsored Links by DQ Promote