People's Bank of China Held 2020 Anti-Money Laundering Work Virtual Conference
On April 15th, the 2020 PBC Anti-Money Laundering Work Virtual Conference was held in Beijing. The conference fully recognized AML achievements made by the People's Bank of China (PBC) in 2019, analyzing the current AML situation, and making arrangements for AML work in the future. It was pointed out at the conference that: 
the system of AML regulations should be fully improved with the revision of the Anti-Money Laundering Law as the main task;

the building of an AML coordination mechanism should be advanced under the guidance of the FSDC under the State Council

;

the follow-up rectification work of the FATF mutual evaluation should be pushed forward in a problem-oriented manner

;

AML regulation should be strengthened in a risk-based approach to further improve its effectiveness

;

money-laundering and relevant criminal activities should be vigorously cracked down on by taking full advantage of AML investigation, monitoring and analysis.
(Source: PBC)
OneConnect Launches SKORKU Consumer Credit Score in Indonesia
One April 21st, OneConnect Financial Technology (OneConnect) co-launched the SKORKU consumer credit score with PT Kredit Biro Indonesia Jaya (KBIJ).
Developed by OneConnect, SKORKU is the first Indonesian consumer score that uses real credit data (e.g. the borrower's demographic information, the length of credit history, the method of repayment, and the type of credit) and state of the art machine learning algorithm to assess the profile of new credit applicants.
Compared with traditional internal application score, SKORKU can potentially help financial institutions reduce NPL by 10% to 40%, and improve the approval rate by 20% to 60%. (Source: OneConnect)
The National Development and Reform Commission Defines New Infrastructure to Boost Economic Development
On April 20th, the National Development and Reform Commission (NDRC) clarified the scope of new infrastructure for the first time. At present, the new infrastructure mainly includes three aspects: 
Information infrastructure: the infrastructure based on a new generation of information technology
communication network infrastructure represented by 5G, the Internet of Things, the Industrial Internet, and the satellite Internet;

new technical infrastructure represented by artificial intelligence, cloud computing, and blockchain;

computing power infrastructure represented by data centers and intelligent computing centers.
Integration infrastructure: the infrastructure transformed and updated from traditional infrastructure by the in-depth application of Internet, big data, artificial intelligence and other technologies. For example, smart transportation infrastructure.
Innovative infrastructure: infrastructure supporting scientific research, technology development, and product development, such as education infrastructure, industrial technology innovation infrastructure, etc.
(Source: CHINANEWS.COM)
Qinjia Digital Technology Secures 120 Million Yuan Pre-A Round of Financing
This week, a leading Chinese digital technology and AI service provider, Qinjia Digital Technology, announced the completion of a 120-million-yuan Pre-A round of financing. The investment was led by Panda Capital and followed by funds of State Development & Investment Corp., Ltd. (SDIC). Since 2018, Qinjia Digital Technology has been focusing on the development of cutting-edge technologies such as cloud computing, artificial intelligence, data insight, and anti-fraud. It was reported that this round of funds would mainly for technology update, team expansion, and new business development. (Source: PEdaily.com)
---
The above is a weekly synopsis of the biggest stories on Fintech in China provided by WeiyangX, part of Tsinghua University, in partnership with Crowdfund Insider.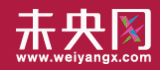 WeiyangX is the most influential website focusing on Fintech in China. The site covers the latest news, industry data analysis, business practices, and in-depth Fintech cases in Fintech. WeiyangX is incubated by Fintech Lab. Founded by Tsinghua University's People's Bank of China (PBC) School of Finance in 2012, the Fintech Lab is the first and leading research entity dedicated to leading best practices, promoting interdisciplinary innovation, and encouraging entrepreneurship in the field of fintech through scientific research and innovative project incubation.