Folk2Folk, a unique localized peer to peer lending company, is reporting a profit for the first time of £198,000 for the financial year of February 2019 to January 2020, according to a company release. In the previous period, Folk2Folk generated a £535,000 loss. Full audited accounts have been filed with Companies House.
In the filing, Folk2Folk said the company was in a good position to "weather the current turbulence and has a bright future." Prior to COVID-19, Folk2Folk had forecasted a £1.1 million profit during the next year but the company said the economic climate remained challenging.
According to the company, the positive net income can be attributed to the new Managing Director Roy Warren taking the helm in May 2019. Folk2Folk states that Warren, who had been the platform's Head of Risk & Loan Portfolio, "quickly brought greater fiscal vigour and discipline to the operations and management of the platform."
During 2019, Folk2Folk streamlined loan originations, completed its largest loan while maintaining its "steadfast loyalty of its retail investor customers" at a time when "other platforms jettisoned their retail investor focus following the rollout of new Financial Conduct Authority (FCA) rules in December."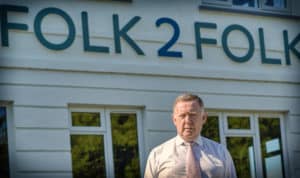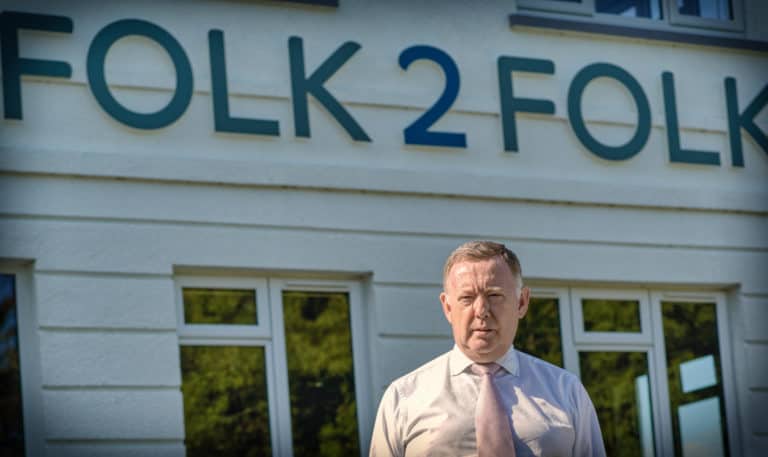 Warren issued the following comment on the news:
"Platform profitability has become increasingly important, not just for the FCA, but for retail and institutional investor decision-making. Many view it as an indicator of whether a peer to peer platform is viable and has a sustainable future. I'm proud that FOLK2FOLK has made a big step forward in building its financial strength, including strong positive cashflow. Achieving profitability despite the market-impacting forces of Brexit, the election and now coronavirus is a significant breakthrough for the company and testament to our team's commitment and our customers' loyalty".
Folk2Folk also reported that since the COVID-19 crisis emerged in February the company has originated approximately £8 million of loans bringing the cumulative total of lending to over £350 million.
The minimum borrowing amount on Folk2Folk is £50,000 and the minimum investment is £20,000.
All loans are secured against UK property or land.
"Stability of peer to peer platforms is important right now. Creditworthy businesses, who can't access finance from their bank, need alternative finance providers.  We're grateful that our profitability status puts FOLK2FOLK in a strong position to be able to continue to do that," said Warren.
Folk2Folk said that "unlike other P2P lenders," it has kept its secondary market operating and not introduced new fees for borrowers or investors; it remains free to invest via the platform.

The company has applied to the British Business Bank to become an accredited lender under the coronavirus loan interruption scheme (CBILS) and is awaiting to hear the outcome.

Sponsored Links by DQ Promote