Tencent Holdings Ltd., a Chinese multinational conglomerate holding company whose subsidiaries offer various Internet-related products and services, has acquired a 5% stake, valued at about A$390 million (appr. $250.38 million), in Melbourne-based "buy-now-pay-later" firm, Afterpay.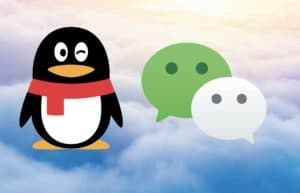 Tencent's management confirmed that they built up their stake during the course of about a month, prior to reaching and disclosing the 5% share acquisition on April 30, 2020.
The buy-now-pay-later model has experienced significant growth and adoption during the past few years. Afterpay's market capitalization currently stands at more than A$8 billion (appr. $5.13 billion) on the Australian Securities Exchange (ASX).
Afterpay has been establishing its presence in US markets. The firm also offers services in the UK under its Clearpay brand.
In April 2020, Tencent's competitor Ant Financial made a strategic investment in Sweden's buy-now-pay-later firm Klarna.
Anthony Eisen and Nick Molnar, co-founders at Afterpay, stated that the investment from Tencent offers the potential to "collaborate" with the tech giant across a wide range of sectors.
Tencent owns major stakes in video game developers Riot Games and Supercell. The company also invests in food delivery and digital commerce initiatives.
Earlier this year, Tencent's management had confirmed that the firm would begin to increasingly focus on smart retail and payment platforms.
Tencent's WeChat messaging service, which is widely-used in China, allows users to make digital payments for making hotel reservations and booking flights.
James Mitchell, chief strategy officer at Tencent, stated:
"Afterpay's approach stands out to us not just for its attractive business model characteristics, but also because its service aligns so well with consumer trends."
Sponsored Links by DQ Promote