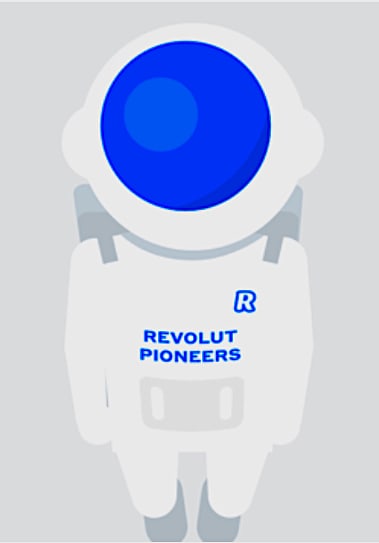 Revolut, a digital bank with 12 million users worldwide, is taking the next step in becoming a true bank by utilizing its European bank license in Lithuania. Previously, Revolut has been offering most services with an e-Money license. Revolut said it intends to passport its Lithuanian banking license to other Central and Eastern European countries later in the year. The company did not disclose its plans for the rest of Europe.
Revolut received its European banking license in late 2018 from the Bank of Lithuania and the European Central Bank (ECB). In June 2019, Revolut appointed Virgilijus Mirkės as Chief Executive Officer for Revolut Bank. Virgilijus has 25 years of experience working in financial services, including SEB Bank and Scotiabank.
Revolut set up a new office in Vilnius in 2017 where it currently employs more than 170 people.
As Revolut points out, by operating as a bank in Lithuania customer deposits will be protected, like all bank accounts, by the state deposit insurance.
Revolut said it plans to offer additional services in the coming months, including consumer loans, credit cards, and accounts for children.
Lithuania is a smaller market with a population of just 2.8 million. Revolut claims 300,000 customers in the country and thus describes itself as a major player in Lithuania
Existing customers in Lithuania are able to upgrade from e-money accounts to bank deposit accounts from their Revolut app. The process is said to take just a few minutes.
In addition to bank accounts with deposit protection, Revolut plans to offer consumer lending services soon, including consumer loans and credit cards.
Revolut said it intents to launch Revolut Junior accounts for children and young people aged 7-17, which allows young people to learn to manage their own budgets while giving parents control and oversight of their children's spending.
Mirkės commented on the announcement claiming that Revolut has become a trusted household name in Lithuania:
"We have achieved this by solving our customers' problems, treating them fairly and being at the forefront of financial innovation. We are incredibly excited to take the next step in our mission to build a world-class bank  for our customers in Lithuania."
Sponsored Links by DQ Promote