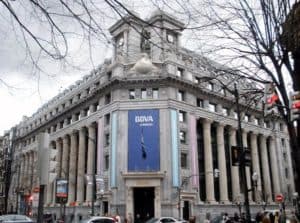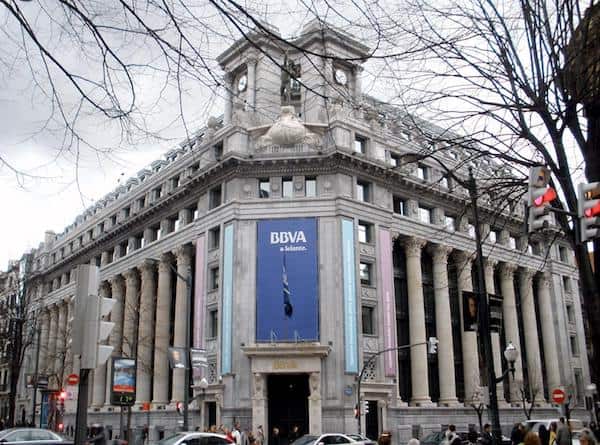 The Banco Bilbao Vizcaya Argentaria (BBVA), a Spanish multinational financial services company based in Madrid and Bilbao, Spain with around €700 billion in total assets, has teamed up with a local research center, called the IMDEA Software Institution.
The BBVA noted in a release that it will work with IMDEA on a project that aims to explore the use of privacy technology including zero-knowledge proofs (ZKPs) and various other sophisticated cryptographic algorithms.
Both companies said they will use each other's technologies and expertise to conduct research into the latest privacy technology.
The partnership between the BBVA and IMDEA will focus on examining various applications of cryptography in the financial industry. Both firms will look for ways to ensure that customer data shared within a network remains safe and secure, and is not at risk of being compromised by third-parties.
As noted in a May 4, 2020 release, the researchers will look at "the development of viable prototypes that can be incorporated in the digital products and services offered to BBVA customers."
These advanced cryptographic techniques, which mainly include the application of ZKPs, were only interesting on "a theoretical level," according to Antonio Faonio, a PhD researcher working at IMDEA.
Faonio added:
"In recent years, we have seen enormous advances that could make them applicable to some practical scenarios."
ZKPs might be the "key to the creation of data-based digital solutions that protect the privacy and security of users' data."
The initiative's initial stage of research will examine the existing barriers or obstacles to the potential mainstream adoption of ZKPs, which includes the requirements and challenges of adding the technology into current communications platforms and the lack of common standards for using these types of cryptographic algorithms and protocols.
The BBVA argued that the COVID-19 outbreak has made it obvious that we need better  technologies for enhancing financial privacy. Companies need better solutions for preventing cyber attacks, the BBVA said.
Carlos Kuchkovsky, head of research and patents at the BBVA, remarked:
"There is a growing need to develop technological solutions that allow us to protect the information we share when consuming digital services in our everyday lives.".
He further noted:
"This need has become even more tangible as a result of the COVID-19 crisis, which is demonstrating the need for robust data protection systems given the growing number of cyber attacks and the use of apps that register users' data to track the disease, which have emerged in some countries."
ZKPs are being widely used (or considered) by the developers of enterprise software solutions.

They primarily serve as a means to protect sensitive data while being able to facilitate communication and interaction with other participants on a blockchain or DLT network.

Enterprise-grade DLT platforms such as those developed by Ernst & Young, Microsoft, and ConsenSys' Baseline Protocol have been working with ZKPs.

Sponsored Links by DQ Promote