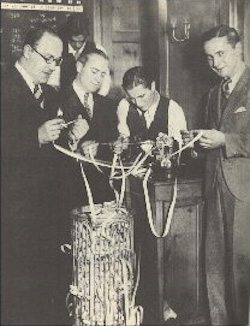 The "Tokenise Stock Exchange" has announced the launch of its new website and the registration of investors. The digital asset exchange says it expects to be up and trading digital securities shortly. While operating out of London, the Tokenise Stock Exchange is licensed in Barbados – a regulatory friendly jurisdiction when it comes to digital securities.
The exchange "aims to lead the way for the next generation of capital markets and to establish a new benchmark for digital assets by utilising blockchain technology," says the company.
The exchange says it will offer a full-service platform for the issuance and listing of digital securities via their network of regulated Corporate Advisers (Listing Sponsors) and licensed brokers.
Companies will be able to raise funding using various asset types like digital stocks, bonds as well as other esoteric securities offerings.
Tokenise Stock Exchange says it focuses on "merging the highest standards of compliance and regulation with cutting edge technology solutions to deliver the benefits of tokenisation."
Martin Graham, Chairman of the company, said the tokenisation of securities and other real-world assets will transform the accessibility and efficiency of capital markets.
"Removing inefficiencies, friction and barriers to participation will democratise the process of matching providers and consumers of risk capital. This, in turn, will increase the flow of funds and investment opportunities for market participants."
Graham was previously Director of Markets and Chairman of AIM at the London Stock Exchange.

Tokenise was founded by Mike Kessler. CI spoke to him regarding his perspective on digital assets last year.

Sponsored Links by DQ Promote