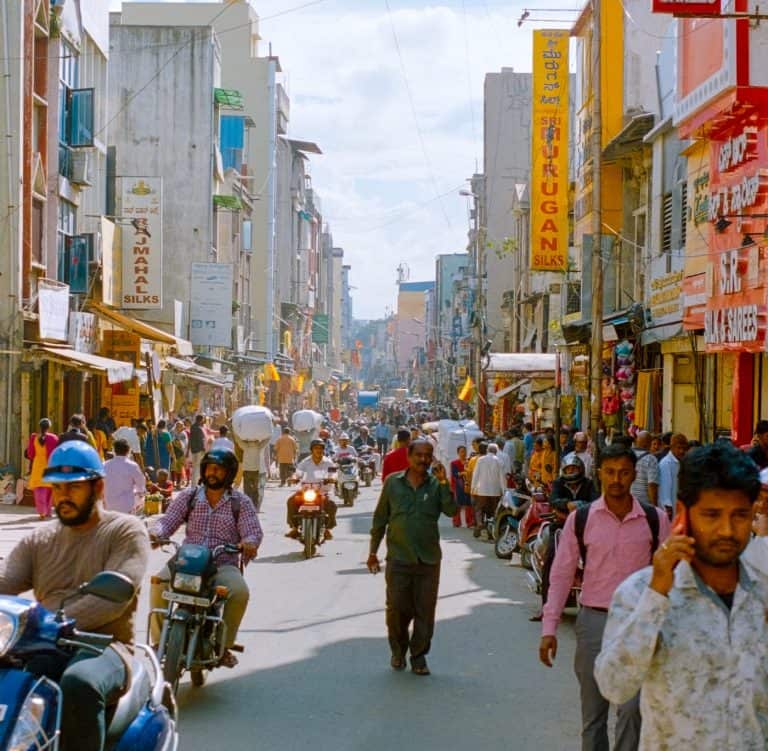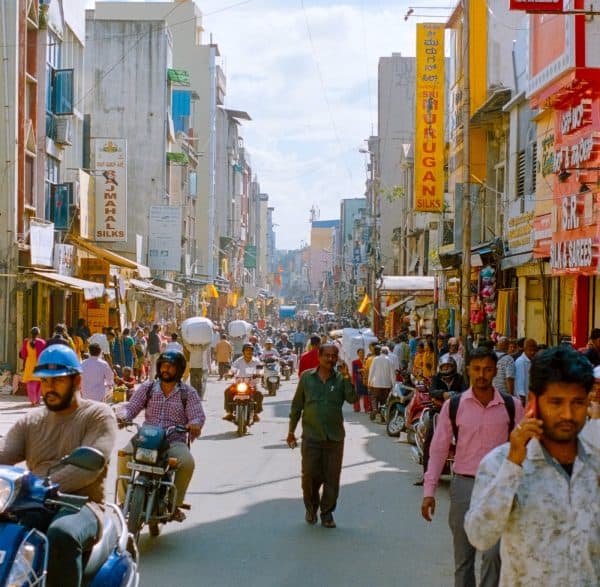 In March, it was reported that CoinDCX had secured $3 million in funding through a Series A investment round, led by Bitcoin Mercantile Exchange (BitMEX) operator, HDR Group. At that time, Sumit Gupta, co-founder and CEO at CoinDCX, said the crypto space in India was developing at breakneck speed, and they plan to build a series of new services for users. CoinDCX has emerged as one of the largest crypto exchanges in India – a huge country that is relatively untapped when it comes to digital assets.
Gupta, a former software engineer at Sony and data research analyst at Columbia Business School, explained what has happened in India after the nation's Supreme Court ruled that the country's reserve bank (RBI) must not prohibit cryptocurrency businesses from accessing banking services.
Our discussion is below.
---
Crowdfund Insider: Why are Indian banks still hesitating or have not provided banking services to cryptocurrency firms?
This, despite India's Supreme Court having officially removed the restrictions (on March 4, 2020) imposed by the Reserve Bank of India (RBI) on regulated commercial entities, which prohibited local banks and non-banking financial companies (NBFCs) from offering services to firms and individuals dealing in cryptocurrencies.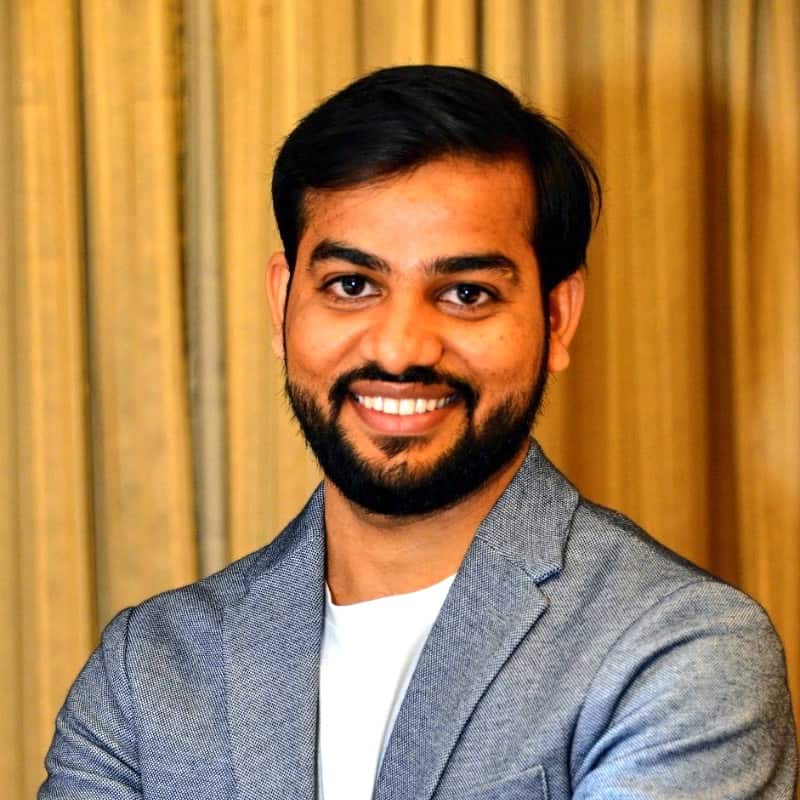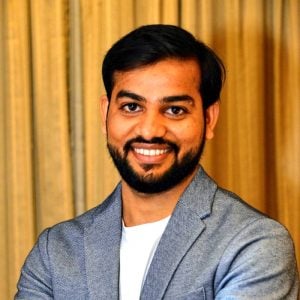 Sumit Gupta: With the Supreme Court removal of the banking ban in March, crypto exchanges were allowed access to traditional financial services for the first time in 2 years. As the first cryptocurrency exchange in India to integrate bank transfers, users of CoinDCX could finally purchase cryptocurrencies through Indian Rupees (INR). This had a positive impact on the crypto industry in India, as we started to witness a surge in trading volumes and sign ups.
While some cryptocurrency businesses have been reported to have trouble accessing banking support, CoinDCX and many other crypto businesses had no difficulty accessing the traditional finance sector. As traditional financial players and banks become increasingly confident in the potential of cryptocurrencies, and as India sees further rates of mainstream adoption, we will see more cooperation between the traditional finance industry and the cryptocurrency industry.
Crowdfund Insider: Do you think Bitcoin (BTC) and other digital currencies will help Indian consumers at a time when physical cash can be risky due to the COVID-19 outbreak?
Sumit Gupta: While BTC and other cryptocurrencies have the potential to mitigate the health risks involved with the handling of physical cash, the number of cryptocurrency users in India has been steadily increasing following the lifting of the banking ban in March.
With the lockdown in India induced by the Covid-19 outbreak, this gave the chance for Indian users to learn more about cryptocurrencies, and engage in trading from the comfort of their own homes at any time they wished. During this period, we witnessed record trading volumes and signups on the CoinDCX exchange, and the cryptocurrency sector in India has seen considerable spikes in user adoption.
Crowdfund Insider: It seems that India is yet to develop a comprehensive regulatory framework for its nascent digital asset market.
Please tell us how and whether Indian businesses should pay taxes on crypto-related transactions and what other policies need to be introduced in order to properly regulate the digital currency sector.
Sumit Gupta: It takes considerable time for a country to develop a fully comprehensive regulatory framework for cryptocurrencies, and this is usually done in several stages. India has been opening up to the idea of cryptocurrencies over the past few years, and we believe that with appropriate and well-defined regulations in place, India's nascent crypto market will reach mainstream adoption in the near future.
Due to lack of a legal framework, cryptocurrencies are currently not classified in any specific asset class. Hence, they do not enjoy any benefits as per taxation laws. Today, gains made through cryptocurrencies are treated generally as additional income earned. The gain is measured in INR assets only. When individuals sell their crypto for INR, any profit made from the sale is then taxed as additional income. Hence, crypto taxation becomes a confusing subject.
From our perspective, the ideal situation would be for the government to provide a legal framework that allows individuals to account for their earnings and construct a favourable tax regime that encourages cryptocurrency adoption.
Crowdfund Insider: The Bitcoin halving will reduce the supply of BTC by half. What impact do you think this will have on India's and the global cryptocurrency markets?
Sumit Gupta: As the upcoming Bitcoin halving event is a global phenomenon, there are certain factors to consider on the impacts on the cryptocurrency market. While the mining rewards for each block is halved to 6.25 BTC, bitcoin and other cryptocurrencies are expected to continue doing well in India because of the renewed interest in the past few months following the Supreme Court overturn of banking restrictions on crypto companies.
Globally, the notion that bitcoin is the new digital gold continues to ring true, with the inflation rate of BTC is forecasted to fall from 3.65% (in April 2020) to about 1.80% after the halving in May. Beating the global inflation rate of 3.41% in 2019, this increases the potential for bitcoin to hedge against inflation rates.
Crowdfund Insider: What types of crypto and blockchain businesses do you think will be most successful at this stage in India?
Sumit Gupta: Businesses that are attuned to the needs of the Indian crypto community will be most successful during this period. With renewed interest in cryptocurrencies in India, businesses need to focus on educating the general public about the benefits they can accrue with crypto.

As gateways of industry knowledge, crypto businesses should take this opportunity to connect with potential users through educational outreach programmes and community engagements. Businesses that understand the pain points as well as user habits of Indian users when dealing with crypto, and deliver on them will have an advantage at this stage of crypto adoption in India.

Sponsored Links by DQ Promote