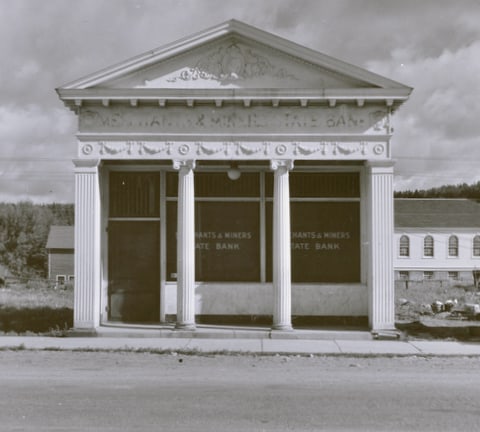 US-headquartered nCino, an established cloud banking provider, has teamed up Sweden's small business lender, Yourban, in order to support SME lending via the nCino Bank Operating System.
Through the partnership, Yourban will be using a system that has been configured to meet the bank's requirements. The system aims to ensure that the digital-first organization can adapt to a wide range of environments and situations.
According to a release, the partnership between the two service providers will initially focus on improving Yourban's SME loan services. nCino's cloud-powered banking platform will be used to assist Yourban's employees and its executive team with accessing key insights regarding the quality of customer experience.
Marthin Larsson, CEO and founder of Yourban, stated:
"Our vision for Yourban was to create an institution that could be in place for the long-term. With this in mind, we wanted to partner with a technology provider that could adapt and scale our operations as we expand firstly across Sweden and then Europe."
nCino's Bank Operating System aims to support employee efficiency and it makes it easier to onboard new staff. The operating system also helps improve lending and deposit-making processes.
The digital banking platform will be launching in Sweden and the United Kingdom. The company is also planning to launch in other Europe, Middle East, and Africa (EMEA) markets.
In October 2019, North Carolina-based nCino raised $80 million through an investment round led by T. Rowe Price Associates Inc.
The firm has raised over $213 million since its launch in 2012.
nCino was established by a group of bankers and business owners who found the traditional lending process to be "inefficient and time-consuming." The company's "end-to-end" SaaS solution, the nCino Bank Operating System, helps financial institutions "increase transparency, efficiency and profitability while ensuring regulatory compliance," according to nCino's official website.
nCino has over 750 employees on its payroll across the firm's offices in Wilmington, London, Sydney, Toronto, and Salt Lake City.
In July 2019, nCino acquired its first company, Visible Equity, a Utah-based financial analytics and compliance software firm.
In October of last year, Pennsylvania-based CNB Bank selected nCino as its Bank Operating System for digitizing its retail lending processes.
CNB Bank, which manages $3.2 billion in assets, was looking for a platform that could work with its existing processes and one that would handle customer onboarding, retail lending, and document management.
Ruth Anne Ryan-Catalano, VP of retail banking at CNB Bank, said that nCino was selected because the company can provide back-end processing capabilities that will help the company's workers conduct business with "greater speed and visibility."