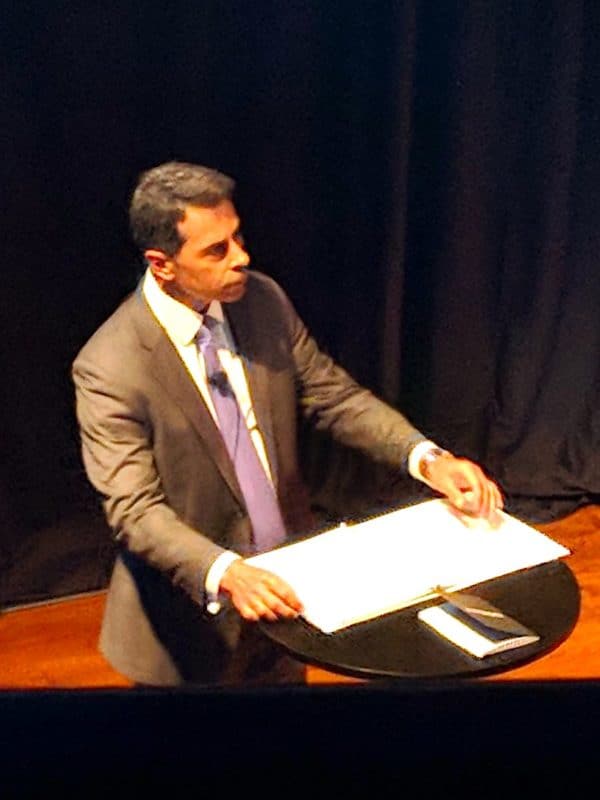 FinCEN Director Kenneth A. Blanco delivered a speech at virtual Consensus this past week addressing several hot topics of the day – including the "Travel Rule"; the FATF requirement that virtual asset service providers (or VASPs – think crypto exchanges) maintain information on purchasers and sellers of crypto. The travel rule should help mitigate much, but not all, of the nefarious activity that peppers the crypto space today.
FinCEN is the enforcement arm of the US Department of Treasury so Blanco has an inside perspective of why we need rigorous AML/CFT rules so money can not be transferred to the bad guys.
In the speech, Blanco said that crypto, or virtual currency, is catnip for crooks:
"Any asset that allows the instant, anonymized transmission of value around the world with no diligence or recordkeeping is a magnet for criminals, including terrorists, money launderers, rogue states, and sanctions evaders … we applaud steps taken by the Financial Action Task Force (FATF) last June to establish a consistent approach to the position we have taken," said Blanco while saying he is encouraged that the industry is creating many creative solutions to comply.
Blanco spoke about the FinCEN Innovation Hours Program where the agency interacts with Fintechs and Regtechs to learn about innovative new products for potential use in the financial services sector.
He also said that FinCEN is optimistic about various cross-sector organizations and working groups focusing on developing international standards and solutions addressing the Travel Rule. 
"… we encourage the virtual currency sector to continue collaborative efforts to develop and implement these solutions and to keep FinCEN apprised of their progress, including by considering participating in FinCEN's Innovation Hours Program," said the Director.
Regarding COVID-19, Blanco said the pandemic is a lure for cybercriminals; never let a crisis go to waste, I guess. As we have seen earlier this week where the law firm of Grubman Shire Meiselas & Sacks was hit with a $42 million ransom attack, Blanco's words were on point. As most offices have migrated to a WFH (work from home) setup with virtual meetings and VPNs, new vulnerabilities have become targets for the crooks.
"FinCEN is aware that cybercriminals are targeting vulnerabilities in remote applications—including virtual private networks and remote desktop protocol exploits – to steal sensitive information and compromise transactions.  Whether with COVID-19 lures or not, cybercriminals and malicious state actors are using wide-scale phishing campaigns, malware, extortion, business email compromise, and other exploits against remote platforms to steal credentials, conduct fraud, and spread disinformation," Blanco explained.
He added that many scams involve virtual currency payments. Likely because of the relative anonymity, and swiftness of transfer, for these types of transactions.

Sponsored Links by DQ Promote