Molinari Media will open its first international subsidiary office in Delhi, India, according to a company release. Founded by CEO Vince Molinari, Molinari Media (MM ) is a global Fintech media and broadcast company that broadcasts from the New York Stock Exchange (NYSE), NASDAQ and the London Stock Exchange Group Studios. Currently, Molinari produces two programs – the Digital Asset Report, which provides a weekly look forward on digital assets, blockchain, innovation, disruption, and legislation/regulation and TheIMPACT which focuses on ESG investing and the 17 Sustainable Development Goals of the United Nations.
The company says the subsidiary in Delhi will further expand MM's global footprint and its financial streaming platform to India.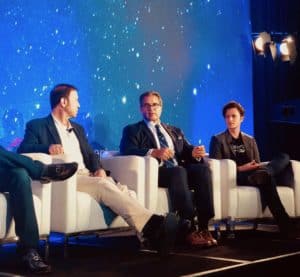 Recently, Molinari acquired the UK based Fintech Worldwide followed by a content partnership with Asia Times Financial.
"We believe that both our programs – the Digital Asset Report and TheIMPACT will find a vast audience given the sophistication of the fintech sector in India and it's embracing of IMPACT  related initiatives.   India is doing some amazing things in this space and we look forward to highlighting those initiatives," said Vince Molinari. "… and we are confident in Pratik's vision, energy and capability to lead and host both these programs in India."
Molinari Media has named Indian business leader Pratik Gauri as the Host and President of the new venture in India. The company states that Gauri is a rising entrepreneurial leader in India, with a large social media presence and reach.
Gauri said he was thrilled to be joining the venture and expand the global footprint.
"I have met amazing people in India developing incredible solutions in the Sustainability/Impact space and I'm excited to share and amplify these stories on our shows and platform which will help the general public gain deeper understanding surrounding the issues and credible solutions."
Sponsored Links by DQ Promote