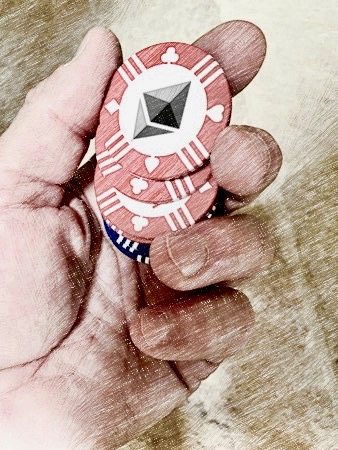 Fortmatic, a company that aims to improve the user experience, or UX, (which can be poor with digital asset wallets) by allowing users to access their Ethereum (ETH) funds from their app, has secured $4 million in seed funding.
The firm's app aims to allow users to access their Ethereum funds in a user-friendly and intuitive manner, as it does not require users to add extra browser extensions or keep track of seed phrases.
Formatic's round was led by Placeholder, a company led by an experienced investment team, including Chris Burniske, Joel Monegro, Brad Burnham, Alex Evans, and Mario Laul.
Lightspeed Ventures, SV Angel, Social Capital, and billionaire AngelList founder Naval Ravikant also took part in Formatic's round.
At first, Formatic began by offering wallet software for Ethereum-powered applications.
The company has now rebranded to Magic, and has been offering various white-label services for websites – which allow them to authenticate and register new users with simple email links.
The company's "magic" links allow users to enjoy a secure, passwordless sign-up process. Although the software is powered by blockchains or distributed ledger technology (DLT), the company claims that its solutions will appeal to mainstream users and developers because they're easy to use.
Formatic was founded in 2018 by company CEO Sean Li. Its head offices are based in San Francisco.
Ravikant remarked:
"Magic [formerly known as Fortmatic] points the way towards a world in which user identity and authentication is decentralized and not subject to control by the tech giants."
Matthew Ferrick, product manager at Cent, noted:
"We'd always wanted to make Metamask and things like it unnecessary on Cent, but there just wasn't a safe or seamless solution to do that; until Fortmatic. We love it, and so do our users."
Inje Yeo, CPO at Set Labs, the developer of the Set Protocol, stated that the user feedback they've received about Fortmatic on TokenSets (a solution for enhanching digital currency portfolios with "automated" asset management strategies) has been "positive because of its intuitive user experience, with users consistently logging in more with Fortmatic over MetaMask since we've launched."

Formatic's wallet solution has always aimed to work or integrate with widely-used Ethereum apps such as Uniswap, TokenSets and PoolTogether.

Users need not go through different sign-up processes for Ethereum wallets, as these solutions are able to onboard users directly after they've provided their email addresses.

The service then creates wallets for the users and emails them the "magic" sign-up links.

The firm will be adding support for the magic link service to all website developers, so that they are able to offer a passwordless sign-up experience to users.

The company's Magic Link will be used by Munich's Max Planck Society, an established research center, for its user authentication and sign-up process, and will also become a key part of its distributed ledger technology (DLT) initiative, called bloxberg.

Sponsored Links by DQ Promote