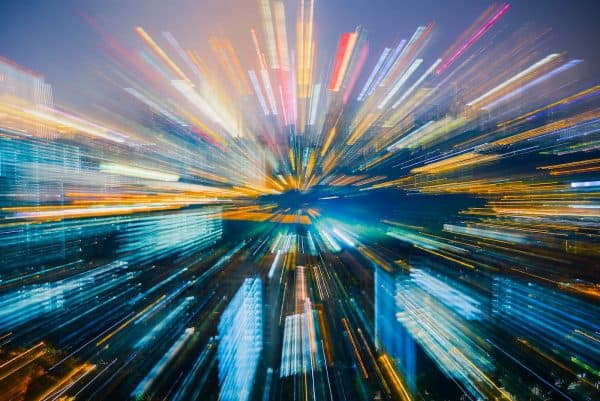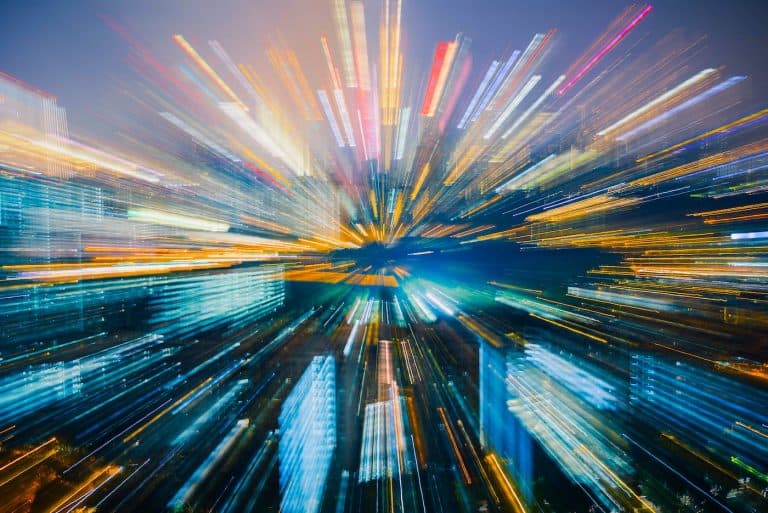 We recently caught up with Li Jun, the founder of Ontology (ONT), a high-performance enterprise blockchain platform developed in 2017 with technical support from Chinese firm called OnChain, which is headed by Erik Zhang and Da HongFei, the developers of the NEO Blockchain (which was initially used to launch Ontology).
Ontology's ONT tokens have a market cap of more than $360 million (at the time of writing) according to CoinGecko data. The platform has been consistently ranked in the top 50 altcoins by market cap for the past few years. ONT tokens are trading at about $0.564 at press time.
Earlier today, Ontology announced a collaboration with Switzerland's leading crypto-financial service provider Bitcoin Suisse. The news follows a string of announcements for Ontology, having established partnerships with other blockchain-focused firms. Our discussion with Li Jun is shared below.
---
Crowdfund Insider:  What would be the main use cases for a platform like Ontology (ONT)?
Li Jun: In 2019, we announced that Ontology is business-ready. We are pleased to report that more than 80 use cases have been successfully launched.
We have recent use cases in 2020 including decentralized finance (DeFi), decentralized applications (dApps), data collaboration, and copyright protection like the cooperation with OGQ.
The main use cases would be:
Data Ownership Redistribution
Stablecoins and Digital Currencies
Blockchain in the Automotive Industry
Crowdfund Insider: What are some major future updates that the Ontology platform is working on at the moment? And, why are these important?
Li Jun:
Currently, we are preparing for the 2-year-anniversary of the Ontology MainNet launch.
We will release:
Add-on Store: allows developers to craft custom blockchain-based solutions for applications that may not necessarily be blockchain-based or decentralized. Modules can be downloaded in the form of SDKs and can be used to integrate the necessary functionality to an application depending on the kind of functionality and business logic that one is trying to implement.
The add-on store also allows developers to create customized add-ons apart from the pre-defined add-ons provided by Ontology.
SAGA: A decentralized data marketplace utilizing ONT ID 2.0, provides a space for users to store their data securely and safely.
New staking mode: The staking requirement will be lowered, as well as the requirements to become a node. Now, only users who stake ONT can receive ONG (the platform's gas token).
New governance model: Applications will open up for anyone to become a node, which means there will be no need to pass KYC verification. The Ontology team will provide a series of operational services. Changes will be seen in how ONT holders receive ONG as rewards (more details to be released).
KG: Knowledge Graph use case
Crowdfund Insider: Where do you see the crypto market going from here? What do you think of Bitcoin's long-term potential?
Li Jun: For the price part, frankly, we can't predict it. We believe that the current valuations of blockchain projects are somewhat based on everyone's future expected value of a platform. First, it has a certain financial component, and the financial component of transaction demand; and an expectation of the future possibilities of the platform.
The only thing I can say is that we will continue to work on the Ontology public chain, focusing mainly on ID and DATA, as we said three years ago.
Crowdfund Insider: Why should developers work on the Ontology platform? What is its unique value proposition?
Li Jun: For developers, we are devoted to providing fast and easy-to-use development toolkits.
The fastest Wasm-JIT: Compared with previous versions, the performance of this version brings an improvement by an order of magnitude. Compared with the EOS public chain, which also utilizes high-speed Wasm, Ontology Wasm-JIT has reached higher performance speeds.
Multi-VM: Compared with most public-chain projects that only support one specific virtual machine, such as Ethereum's EVM or EOS's Wasm, Ontology's Multi-VM supports multiple virtual machines and effectively integrates the ecosystem behind each one. This way, developers have more choices to develop with the languages ​​and tools they are familiar with, thereby reducing the learning curve and greatly improving development efficiency.
Layer 2: As outlined in the Aristotle 2020 roadmap, coupled with Ontology's cross-chain, Wasm-JIT, Multi-VM, and other cutting-edge core technologies, Ontology's Layer 2 is now leading the way to an even faster Ontology public chain.
This is reflected in our low storage costs, multi-language support, and full compatibility of parsing and execution versions, enabling deployment contracts to interact seamlessly, like running multiple virtual operating systems on the same computer, resulting in higher execution efficiency and lower processing fees.
Add-on store: As just mentioned, the add-on store allows developers to craft custom blockchain-based solutions for applications that may not necessarily be blockchain-based or decentralized. The add-on store also allows developers to create customized add-ons apart from the pre-defined add-ons provided by Ontology.
Crowdfund Insider: What are the main use cases for decentralized networks at this point (or blockchain)?
Li Jun: For private chain, it includes use cases as government affairs, Intra-enterprise collaboration and Industry Alliance, such as Celo, R3, and B3I.
For the public chain, the typical use cases include cross-border payment, global collaboration, crowdsourcing such as microworkers platform, and general data collaboration.