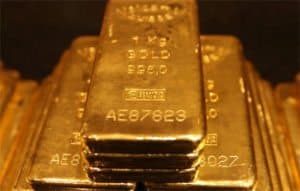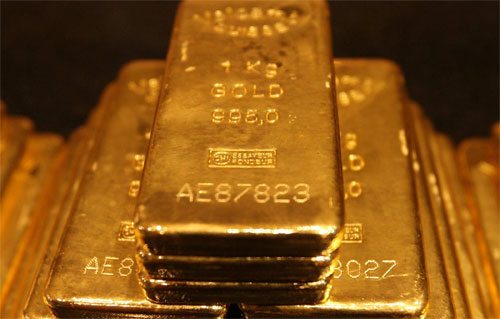 The Dash Investment Foundation (DIF), an organization that makes Dash (digital currency) denominated business loans and equity investments within the blockchain and crypto-asset sector, has purchased gold for the first time.
The organization said it will be introducing its Dash-to-gold rebalancing strategy, which involves diversifying investments so that it's in a better position to help blockchain startups.
The rebalancing strategy was proposed and developed by DIF consultant Demelza Hays, who said that the foundation aims to accumulate more Dash and more gold by balancing the uncorrelated assets.
Hays explained:
"The main idea is to sell Dash for Gold when Dash breaches 50% of the portfolio and to sell gold for Dash when Dash falls below 10% of the portfolio. This ensures a countercyclical trading strategy that sells assets high and buys assets low."
Hays has previously noted:
"The Dash Investment Foundation distinguishes Dash from other cryptocurrencies by building a reserve of assets that receives all of its funds from the protocol… [Our] strategy is designed to start out as bankless and digital and to evolve into a well-diversified portfolio that hedges price fluctuations and supports the Dash ecosystem with capital for startups."
The completion of the initial purchase order will support the foundation's planned, long-term strategy to actively manage its portfolio.

The foundation clarified that it would only be investing funds into the rebalancing strategy if the capital was not being used anywhere else. The DIF said it would allocate 10% of the Dash block rewards via the DLT network's "self-governing" treasury management system.

The DIF says it will continue to support the ongoing development and maintenance of the Dash (DASH) network. Dash currently has a market cap of over $685 million with each Dash token trading at around $72 at press time (according to Coingecko).

The DIF mainly focuses on providing loans or funding to blockchain or DLT startups. Projects usually pitch their ideas in order to receive funding. The approval process for receiving capital involves a two-stage process which depends on a final decision made by masternodes (transaction validators on the Dash network).

Money earned through DIF's investments can be used to purchase Dash tokens, which are then burned, in order to reduce the asset's circulating supply. The Dash team argues that this should increase the digital currency's value.

The Dash team recently revealed that commercial payments volume on its network has increased by 2x because of strategic partnerships in Latin America.

PARSIQ, a blockchain monitoring and workflow automation platform that provides tools for analyzing, detecting, and preventing cryptocurrency-related fraud, and Dash NEXT, the Asia-based business development division supporting Dash (a digital asset platform), are extending their existing partnership.

PARISQ and Dash NEXT aim to enable real-time Dash payment notifications via PARSIQ's "Smart-Triggers." The blockchain startup offers a platform for automating blockchain workflows, which includes real-time transaction notifications.

Sponsored Links by DQ Promote