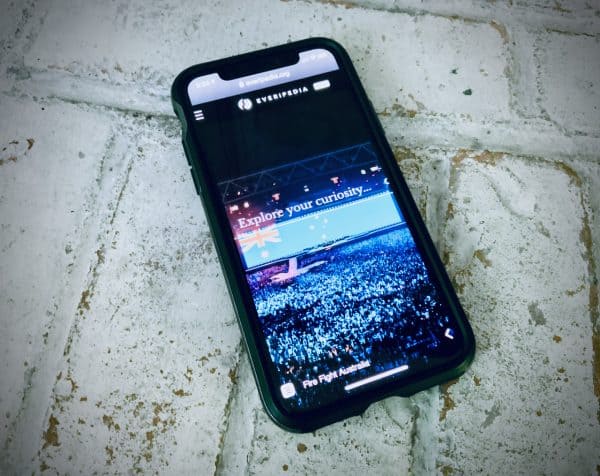 Everipedia, a newly developed "decentralized" online encyclopedia, announced on June 19, 2020 that its native IQ tokens are now available for trading on Binance.
As noted in a release, the listing of IQ tokens marks the first time that a token issued on EOS (one of the largest platforms for developing decentralized applications) has been listed on Binance.
Theodor Forselius, co-founder and CEO at Everipedia, stated:
"This milestone is a significant indicator of the growth and maturity of Everipedia and the IQ ecosystem, as well of the EOS ecosystem with Everipedia leading the way." 
The Binance listing of IQ tokens has come shortly after Everipedia confirmed that it would be focusing on developing DeFi (Decentralized Finance) solutions. The company said it would soon publish a roadmap that will include various DeFi projects.
Sam Kazemian, co-founder and president of Everipedia, remarked:
"Everipedia is the world's first encyclopedia to use blockchain technology. Our next step is to build out our decentralized finance products into the platform."
In 2018, Everipedia secured $30 million in funding via a round led by Galaxy Digital in order to develop a "decentralized" knowledge base and to fund various other blockchain or distributed ledger technology (DLT) projects.
Everipedia has managed to reach 300 million wiki views, more than 50,000 daily active users and has also introduced a "decentralized" encyclopedia in English, Mandarin, Korean and Spanish.
Trading on Binance with IQ tokens began on June 19, 2020.
As mentioned in the announcement:
"The Binance listing also establishes a direct connection between IQ and BNB holders, providing them with an efficient exchange mechanism and giving additional utility to both assets."
Kazemian is a well-known Iranian-American software engineer who is also the founder of Frax (Decentral Bank), a new stablecoin which will be a decentralized currency pegged 1-to-1 to the US dollar.
In an interview with CI (in September 2019), Kazemian had noted:
"Everipedia is doing great. We recently had our highest traffic month. We also just released our prediction market product: prediqt.everipedia.org. It is the only prediction market built on EOS at the moment. 
He added:
"We think it will likely surpass Augur's volume and usage in the coming months. This is all part of Everipedia's mission of bringing market dynamics to the knowledge space."
Sponsored Links by DQ Promote