InstaReM, a payments Fintech that is part of Nium, has launched BizPay in Australia. The service is designed to assist SMEs by converting credit cards into working capital. The announcement comes soon after the same product launched in Singapore in June.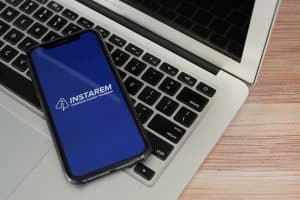 InstaReM believes that SMEs frequently struggle to secure loans of credit from banks or other financial institutions. The company states that even before COVID-19, only 52% of SMEs in Australia managed to get a loan when they needed one. Delay in payments caused by COVID-19 has further exacerbated credit problems faced by these firms. While businesses may look to card-based payments to extend payment terms, the high transaction fees and FX markup act as a deterrent for payers as well as beneficiaries.
InstaReM has launched BizPay, an online platform that enables businesses to use their corporate cards as a funding source for supplier payments. Leveraging InstaReM's existing remittance platform, businesses would only need to type the name of the beneficiary, the amount and currency of payment, and charge the whole payment to their corporate card for funding.
Sanjiv Razdan, Global Head of Commercial Payments at Nium, said that COVID-19 is proving to be a litmus test of resilience for businesses worldwide.
"It has caused significant disruption to working capital cycles and intensified the legacy liquidity concerns of SMBs. In such a situation, a means to generate funds using available credit resources emerges as a promising solution for businesses. Most companies in Australia would have an existing corporate credit card system from financial institutions that is used for travel and entertainment expenses. With social distancing measures and travel lockdowns bringing business travel and entertainment to a standstill, BizPay gives companies a chance to utilise their existing card credit lines optimally, while also creating a differentiated value for banks and financial institutions looking to generate usage of their credit cards," said Razdan.
Sponsored Links by DQ Promote