Kyber Network, a protocol that aggregates on-chain liquidity (on blockchains) and facilitates "decentralized" token trading, has introduced the Katalyst protocol update to better fulfill the liquidity requirements of the decentralized blockchain ecosystem.
As mentioned in a release shared with CI:
"Katalyst [aims to] harmonize Kyber's efforts towards providing a single on-chain liquidity endpoint for all takers and makers, and establish a long term virtuous loop where the success of the DeFi space, growth of the Kyber ecosystem, and value creation for KNC holders go hand in hand."
The release also noted:
"The KyberDAO, as well as changes to the KNC (Kyber Network Crystal) token model to align incentives from different stakeholders and attract more participants to the development of the protocol from the wider community, is live from 7 AM GMT, 7th of July 2020."
Santiago Roel Santos, Partner at ParaFi Capital, said that Kyber's ongoing growth and related integrations across the decentralized finance (DeFi) space are "impressive," as the protocol evolves to become a major liquidity protocol for the ecosystem.
Simon Seojoon Kim, CEO at Hashed, remarked:
"With Katalyst, the more actively community members participate, the better (or more) rewards [they should receive.] Therefore, it [could] turn more holders into genuine and devoted members of the community."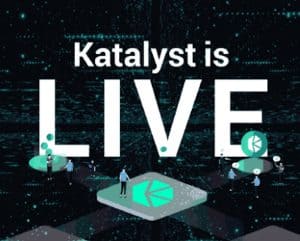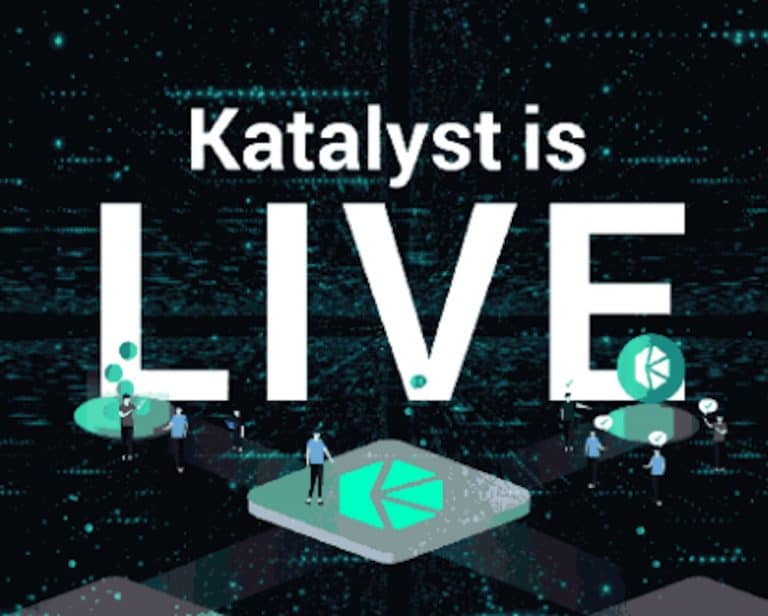 The Kyber DAO (distributed autonomous organization) platform is a mobile-friendly decentralized application (dApp) that may be accessed by Web3 compatible platforms. The Kyber team claims that the KNC (Kyber's native token) staking and withdrawing process is fast and straightforward, and may be completed within minutes.
Users may stake their KNC tokens for one week (beginning July 7, 2020). Users can also start voting on the very first KyberDAO proposal in Epoch 1 (beginning on July 14, 2020).
As mentioned in the release, there's no minimum or maximum KNC that must be staked. There's also no mandatory KNC lockup period, and "no 'slashing' (no loss of KNC due to any penalty), and no running of nodes required."
The Kyber Network development team claims:
"Through the official KyberDAO platform, users will always have full control and ownership over KNC staked, and can withdraw it anytime."
Ben Chan, CTO at Bitgo, said that staking incentive and rebate for makers should "bring liquidity for the network and more liquidity is a very welcome thing for Kyber's sustainability."
As noted in the announcement, KNC holders who don't want to take part in governance can still earn rewards by delegating their crypto tokens and voting power to KyberDAO Pool Operators.
Platforms such as StakeCapital, StakeWith.Us, RockX, and Hyperblocks are reportedly planning to introduce their KNC staking and delegation services.
Trust, imToken, Status, Alpha Wallet, Opera, Enjin, HTC Exodus and other digital asset wallets with in-built dapp browsers will be able to provide access to Kyber's staking dApp eventually
Launched in April 2018, Kyber has surpassed $1 billion in total trading volume and 1 million on-chain transactions. The protocol has integrated with over 100 dApps in the DeFi ecosystem. The Kyber protocol is open-source and permissionless (meaning anyone may use it without meeting any special requirements).