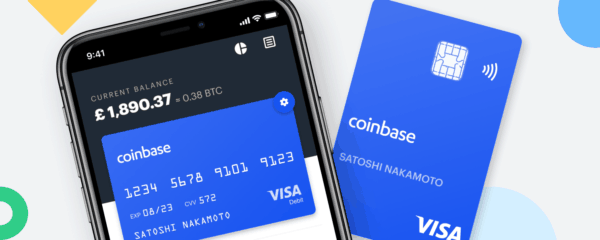 Coinbase is reportedly planning an initial public offering (IPO) at some point later this year or early next. First reported by Reuters, the news really comes as no surprise as its valuation has risen dramatically and the digital asset sector of Fintech continues to gain market traction. The report said that Coinbase may consider a direct listing as opposed to an underwritten offering. Coinbase was last valued at around $8 billion. It will be very interesting to see how the Securities and Exchange Commission (SEC) handles a public offering of a digital asset exchange.
Coinbase is one of the largest digital asset exchange in the US. Unlike some other crypto exchanges, Coinbase has pursued a compliant approach taking pains to adhere to regulations while working with regulatory officials. The company has helped to define the cryptocurrency industry in the US and has been a leader in offering new products and services. Coinbase is also a partner in a top stablecoin USD Coin (USDC), a fiat-collateralized stablecoin created in partnership between Circle. Unlike Tether – the largest stablecoin by market cap, USDC audits the one to one relationship with the dollar.
Coinbase reports more than 35 million users with $7 billion in custody having facilitated over $220 billion since the launch of the digital asset marketplace.
If Coinbase is successful in listing shares on a regulated US exchange it would be a dramatic step in the direction of legitimizing an industry that was once best known for ICO scams, data breaches, and money laundering. For any Fintech service, proper regulation is key for sustainability.
This morning, Crowdfund Insider received several comments from crypto industry insiders pertaining to the report of a forthcoming Coinbase IPO.
Nick Cowan, CEO of the Global Stock Exchange (GSX) Group – an operator of a regulated digital asset exchange, said that any advances towards crypto business IPOs makes for very interesting analysis, and in particular, adds a new layer of legitimacy to the sector.
"Some Bitcoin mining companies made similar announcements last year, and some crypto-asset exchanges have made parallel inroads this year, pointing to the ongoing maturation of the crypto space. Given the fact that Bitcoin was born on the back of the previous 2008 financial crisis, it seems as though the timing of this news, given the economic impact of COVID-19, is interesting to say the least. Many of the most prominent blockchain projects are now moving into the next stages of development and further fundraising will go a long way to ensure further innovation," said Cowan.
Dave Hodgson, Chief Investment Officer of NEM Group & Managing Director of NEM Ventures, called the report of a Coinbase IPO as positive for the industry:
"It will certainly put crypto into the mainstream press which always helps adoption. Coinbase now has a strong mix of retail and institutional client bases, so a listing would also give retail investors a way to gain exposure to both of these markets, beyond simply holding tokens. Coinbase has already been making good ground recently in retail with its issuance of debit cards and dollar-cost averaging."
Hodgson said the regulator shouldn't have an issue with the listing as Coinbase is regulated and holds relevant licenses in operational jurisdictions.
"They are a financial services company, similar to any other digital bank. However, time will tell if that assumption holds true and if the listing is even real–until it is confirmed by the company and the details are known it is very hard to speculate on the likelihood of approval," Hodgson added.
Kristen Stone, a former Product Manager at Coinbase and now a Business Development executive at Blockdaemon, said a Coinbase IPO is an opportunity for the mainstream to be involved in crypto in a clear and direct way.
Stone said the IPO should generate a lot of demand:
"… Coinbase is bridging the gap between the traditional markets and the future of finance. As a result, the underlying assets and the adoption of those assets will continue to gain traction. When considering the implications of the news around global regulation around crypto-assets this is not particularly pertinent. Regulation is a recurring topic of conversation in crypto, but I don't think it's a relevant question to discuss broadly as it varies largely across jurisdictions. Much like the internet, there will be waves of regulation in crypto but the momentum and interest are substantial and unlikely, if not impossible, to derail the adoption curve we are seeing."
Stone said that Coinbase is the most trusted company in the crypto space. It set the precedent of meeting regulatory requirements across the board; at the federal level becoming registered as a money service business and at the state level obtaining and maintaining licenses where applicable.
"By putting regulatory requirements first, Coinbase became the most trusted company in this space. I expect it has done the same in this situation, implying there will be limited pushback from the SEC," Stone stated.
Philippe Bekhazi, CEO of Stablehouse, a payment and FX exchange platform serving stablecoin issuers, merchants, end-users, and traders, said that a succesful IPO will be an important milestone that will set a valuation benchmark for the space.
"Coinbase is not the first global crypto giant rumoured to consider an IPO, and others have tried and failed in the past. The most notable was perhaps the application by Bitmain Technologies in China, which was later shelved in 2019. I anticipate that the majority of issues that Coinbase may face will come from auditing. What's important to remember is that when reviewing an IPO application, the SEC will examine Coinbase first and foremost as a company, rather than the activities of the crypto industry as a whole. In this sense, a potential green light for a Coinbase IPO will be more a symbolic move, rather than a ringing endorsement of cryptocurrencies from the SEC."
Erick Pinos, Ecosystem lead at Ontology America, had a different perspective noting that rumblings of a Coinbase IPO has generated some community backlash as it means a company that is ostensibly seeking to upend the current marketplace would be going through the system it is attempting to replace.
"Still, a Coinbase IPO would no doubt be a symbolic achievement of regulatory acceptance and a step towards legitimizing Bitcoin and cryptocurrency in the public's eye. Approval of the IPO application is likely, given Coinbase's careful consideration to US regulation, particularly in relation to KYC and only listing assets following intense legal scrutiny and due diligence.  Coinbase has long been an industry leader, so we are likely to begin to see other exchanges follow suit. However, the more tokens an exchange supports, or the more an exchange's operations are conducted outside of the US, the more difficult it'll be for IPO applications to be approved. Coinbase is in its own league in terms of public reputation and avoiding regulatory gray areas, followed only by other leading exchanges like Gemini or Circle."
Ashish Singhal, CEO and Co-founder of CRUXPay and Coinswitch.co, said the journey to a successful IPO will be difficult but if any company in the US has a chance of succeeding it is Coinbase:
"One major obstacle will likely be the regulation of cryptocurrencies overall in the US. The SEC has said in the past that while some cryptocurrencies can be classified as securities and be regulated, it has no clear idea on how to regulate most cryptocurrencies. If Coinbase can overcome these obstacles and prove successful, it will have a significant impact. It will bring legitimacy, adoption and awareness to the industry. This will also force regulators across the world to take a more serious look at crypto regulations and not just keep delaying it. This will be a historical moment and could very well pave a bright future for the crypto ecosystem not just in the US but all over the world."
Seamus Donoghue, VP Sales and Business Development at METACO, said a Coinbase IPO is another sign that crypto markets are no longer the "wild west:"
"They are coming of age and their main participants, of which in the context of regulated retail markets Coinbase is one of the largest, are maturing into mainstream financial institutions. The higher level of regulatory compliance required of public companies would enable Coinbase to build more institutional partnerships such as the recently announced banking partnership with JP Morgan and will ultimately drive broader acceptance of, and access to crypto markets. In terms of regulation, a listing would bring significantly more transparency and disclosure requirements for Coinbase, which would certainly be a strong value proposition for clients that are uncomfortable about the counterpart risk they are taking when they leave their funds on an exchange. If the listing results in strong client inflows for Coinbase, then others both in the US and globally, will undoubtedly take note that it is a path to build trust in their marketplaces and public listings could become popular for other major exchanges."
Donoghue said he does not anticipate any concerns from the SEC as this is a growing and key industry player moving from the less regulated private markets to the highly regulated public markets.
"I expect the SEC would be a strong champion of such a move," said Donoghue.
Adam Traidman, CEO of BRD, a secure mobile cryptocurrency wallet, said that Coinbase has been a  competitor of theirs for quite some time as a crypto wallet:
"With that said, they do keep the industry competitive with great products. And if they do become a publicly-traded company, it would validate the entire industry more than we can imagine. If such an event should happen, it should be celebrated by the entire industry. The impact can very well drive another large influx of retail demand, which in turn will further increase demand from the institutional ecosystem."
Sponsored Links by DQ Promote