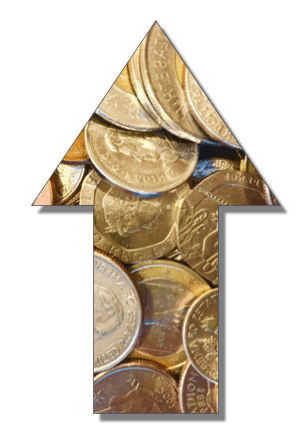 Jonah Schulman, head of marketing at Security Token Market, notes that the "main catalyst" for the substantial growth in the security token market, during June 2020, was the 96% surge in the Overstock (OSTKO) security token trading on tZERO.
Schulman pointed out that at the end of last month, Overstock (OSTKO) held 58.98% of the emerging security token market share. Any movement OSTKO makes should have a considerable impact on the overall market capitalization of the security token market.
In May 2020, tZERO had captured 70.89% of the security token market cap, Schulman noted. By June 2020, tZERO's market share surged to 76.18%.
Schulman confirmed that the main driver of this growth was OSTKO's 96% spike.
He added:
"Not only did they dominate on the market cap side, but they even more emphatically dominated the aggregate [dollar] trading volume. In May 2020, tZERO [accounted for] 95.08% of the [US dollar] trading volume with 51.94% going to OSTKO and 43.15% to TZROP."
He continued:
"In June 2020, tZERO's [dollar] trading volume stayed steady at 94.52% — only [falling] slightly by .56% … [However,] TZROP's trading volume … decreased by -35.70% from $430,846 in May to $277,021 in June. … even though TZROP had a dramatic decline, tZERO didn't skip a beat mainly due to OSTKOs colossal rise."
Schulman argues that security tokens show early signs of serving as a hedge to the multi-trillion dollar US equity markets. He claims that June 2020 provided more proof that security tokens are at least weakly correlated to the traditional equity markets.
As noted by Schulman, the US Indices June 2020 Performance is as follows:
Dow Jones: +1.33%
S&P 500: +1.46%
NASDAQ: +5.30%
US Indices Average: 2.70%
Security Tokens June Performance:
Security Tokens Aggregate Return: +4.38%
Overall, security tokens (as listed on stomarket.com) managed to perform 1.68% better than the average of the US indices last month.
Earlier this year, RealT properties had recorded a net positive return. However, all RealT properties posted a negative return in June 2020.
Schulman revealed:
"[In July 2020,] 6/8 properties posted a negative return. Of the three new properties we added this month, 2 of them posted positive returns for the month."
RealT aggregate returns:
April: +4.27%
May: -2.66%
June: -4.75%
Schulman mentioned that RealT token holders have rights to take out daily dividends which are automatically distributed through blockchain-based smart contracts. This helps to ensure a steady stream of cash flow for RealIT token investors. Even when the tokens are trading donward, holders can use dividends payments to hedge against losses from their negative return, Schulman explained.
As reported recently, the aggregate security token market cap increased over 45% (month-to-month) to around $145 million in June 2020.