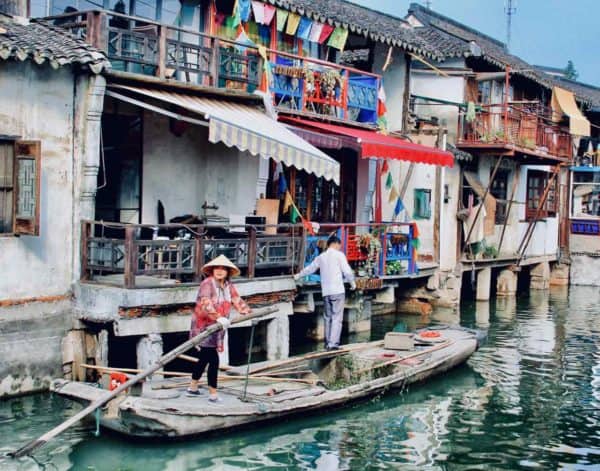 The Chinese government released its very first blockchain or distributed ledger tech (DLT) application blueprint for managing government services.
As noted in the blueprint documents, 140 government service applications are using some type of blockchain technology. These software applications include data sharing and exchange services, special programs for business collaborative processing, and tools for managing digital certificates.
The Chinese official overseeing the blueprint and related projects stated:
"Blockchain is a breakthrough in data sharing which is difficult to get through the traditional sharing way … 'electronic certificate storage' means that the [digital] certificate is stored on the chain, and … improves the credibility and verification efficiency."
For example, the country's real estate registration blockchain system covers 11 different government sectors – which includes housing projects, municipal planning commission activities, the urban rural development commission, the public security bureau, and the tax bureau.
The official added:
"The relevant departments will handle the real estate registration business and store the relevant information [on] the blockchain to ensure the credibility of the electronic license … to realize the traceability of the sharing process." 
China is reportedly planning to use blockchain or DLT to facilitate data sharing among different medical facilities, which would help the country address issues related to the COVID-19 outbreak (and other healthcare requirements).

In addition to using blockchain tech to streamline routine processes, the Chinese government has been focused on developing a central bank digital currency (CBDC).

Chinese e-commerce platform Meituan, which has more than 240 million customers and works with 5 million local merchants, has reportedly begun working cooperatively with several banks in China that are involved in the development of the country's CBDC (or digital yuan).

Bilibilibili, which is China's largest video sharing site, is also working on the nation's CBDC project. DiDi, which is like the Chinese Uber, is reportedly planning to set up a special task force that will implement a trial version of China's CBDC on its transportation platform.

Sponsored Links by DQ Promote