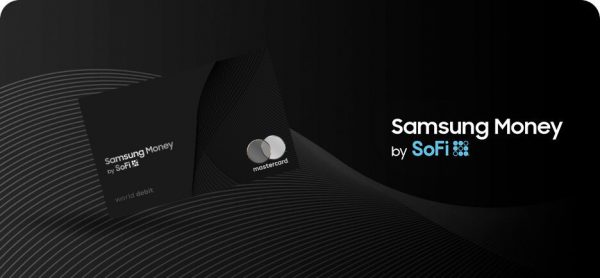 Samsung Electronics America, Inc., announced on Thursday that consumers in the U.S. may now sign-up for and access Samsung Money by SoFi, which is described as a mobile-first money management experience. Samsung partnered with SoFi and Mastercard for the platform. According to Samsung,  Samsung Money by SoFi brings a cash management account, accompanying Debit Mastercard and exclusive benefits to Samsung Pay.
"Samsung Money by SoFi users will soon have access to an exclusive discount on Samsung's award-winning products. Starting in just a few weeks, Samsung Money by SoFi users will receive discounts on Samsung Galaxy smartphones, tablets, wearables, TVs, laptops, washers, refrigerators and more on Samsung.com. This program will reward loyal account holders with a discount, on top of any offers available on Samsung.com."
Samsung further revealed that once live, and once an account is funded, users will see a banner in the Samsung Money section in the Samsung Pay app. Clicking that banner will provide access to the discount. Some of the other features of Samsung Money by SoFi include:
Instant Activation: As soon as users fund their new Samsung Money by SoFi account, users' digital debit card will be provisioned in your Samsung Pay wallet, with their physical card arriving shortly by mail.
No Account Fees: Samsung Money by SoFi charges zero account fees, overdraft fees or transfer fees. In fact, whenever users use an in-network ATM, they won't see a charge.
Added Savings and Benefits: Samsung Money by SoFi rewards users for saving, earning up to 6x higher interest rate relative to the national average of transactional accounts.
Money Management at Your Fingertips: With Samsung Money by SoFi, users can use the Samsung Pay app to check your balance, review past statements and search transactions.
Sponsored Links by DQ Promote