Online lender Prospa (ASX: PGL), a Fintech serving Australian and New Zealand SMEs, has released FY20 unaudited results. Simultaneously, Prospa has announced that it has set aside an additional $20 million provision for credit losses, largely due to the ongoing COVID-19 crisis. Prospa notes that it is "now seeing green shoots in the small business economy." The company believes it is well-positioned to provide support for a re-emerging economy.
According to Prospa, FY20 EBITDA loss is expected to be in the range of $18-22 million. Previously, EBITDA was expected to be between $4-8 million for FY20.
Top-line revenue grew at an annual rate of 10% in the nine months to March 2020. Growth is expected to slow to 4% growth over FY20, having been impacted by lower loan originations at the height of the COVID lock-down.
Prospa's balance sheet is said to be strong with $55 million in unrestricted cash and $114 million in unused facility limits with total facilities at $443 million as of June 30, 2020.
Loan originations in June 2020 were $12.8 million for the month, up from $6.2 million for May and $2.9 million for April. Prospa says this reflects "improving customer demand, adjusted risk appetite and the full roll-out of the SME Guarantee Scheme supported products." Loan originations in April and May were impacted by the Coronavirus.
The volume of customer support requests is being described as having returned to pre-COVID-19 levels. The majority of Prospa's 5,500 customers provided with COVID-19 related relief packages are said to have returned to full contractual or partial repayment schedules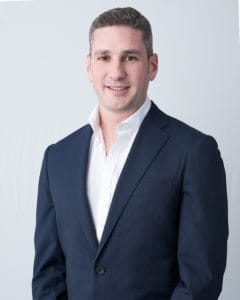 Prospa Chief Executive Officer, Greg Moshal, commented on the unaudited numbers:
"Small businesses have been doing it tougher than ever before, navigating the impact of bushfires and COVID-19 within the same year. Prospa adapted quickly to the challenge of supporting new and existing customers as they navigate this prolonged period of economic uncertainty. We rapidly recalibrated our Credit Decision Engine to reflect the changing health of the macro economic environment as well as sensitivities in industry-specific small business trading models.

"Australian small businesses are resilient! Despite an ongoing challenging environment and continued uncertainty, we are now seeing small businesses across all sectors planning for their recovery, and we will continue to support these businesses with timely access to the right-sized capital they need to make this happen.

"The Company maintains its strong balance sheet position, with supportive funding partners and customer sentiment is continuing to improve.

"With the significant amounts of data and insights we have at our disposal, we continue to make smart decisions in real time about how we can support more small businesses, even during a pandemic. The steps we've taken to ensure we are maintaining price and risk discipline during this time ensure we are in the strongest possible position to support  the small business economy as it recovers."
Sponsored Links by DQ Promote