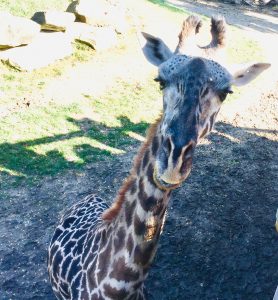 Fintech firm EML Payment Ltd (ASX: EML) aims to significantly reduce plastic consumption by the weight of 56 elephants, 10 humpback whales, 1,250 lions, and the height of 5,000 giraffes across the company's global portfolio within the next three years.
EML's "Change for Good" Initiative aims to eliminate 25 million pieces of plastic. The payments giant says it's planning to create a better tomorrow through its commitment to cutting down the use of plastic cards by 50% (globally).
The company believes that its Change for Good campaign will play a key role in supporting its strategic blueprint for the evolution of sustainable, digital, mobile, and virtual payments.
The company noted in a release that it will help with removing 25 million pieces of plastic from companies operating in the Fintech sector. The company will also give its clients a wider selection of alternative eco-friendly payment options.
Tom Cregan, EML's Managing Director and Group CEO, stated:
"Our passion for social purpose is anchored in taking a big issues approach which aligns perfectly with our culture's desire to inspire change at local and global levels. Social impact is just as much a priority as a business impact. At the end of the day, reducing plastic is the right thing to do, people expect us to do it and as an employer, people are attracted to great companies that care about the future of our planet as much as the future of payments." 
Kristen Shaw, EML's Group Chief People & Culture Officer, remarked:
"Remaining true to our values on this journey, the global team is focused on leading by example with this achievable social thrive and behavioural change movement. We ensure our ethical suppliers have environmental certifications and memberships in place. So, across the board, we are adopting change for good."
The company notes that its "pillars of success" focus on adopting ethical business practices, promoting environmental sustainability, supporting philanthropic initiatives and philosophies, and establishing a "volunteering" culture.

EML develops customized payment solutions for established brands and their clients, in order to "make lives simpler." The company leverages the latest technologies to offer a portfolio of payment solutions which allow for the disbursement payouts, along with offering gifts, incentives and rewards.

The company's payment solutions power some of the leading brands. EML's solutions reportedly handle more than $18 billion in GDV per year across 28 different countries, including Australia, EMEA, and North American nations.

Payment solutions from EMI are available in 25 different currencies. The company claims that its payment methods are safe, secure, easy, and flexible.

Sponsored Links by DQ Promote