Delta Exchange, a cryptocurrency derivatives trading platform that's not regulated in any jurisdiction, revealed on August 6, 2020 that it's launching monthly contracts on its ETH-MOVE and BTC-MOVE product.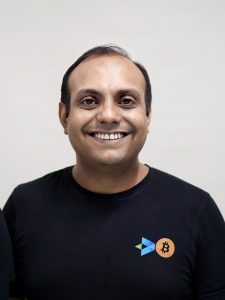 As explained by Delta Exchange CEO Pankaj Balani in an interview with CI:
"MOVE contracts are representations of how much an asset will move over a period of time and what those movements will render monetarily. The most important aspect of a MOVE contract is, the length of time on which the 'MOVE' is measured. The contract can be daily or weekly or monthly etc. Daily maturity looks to predict daily movement, similarly for weekly and monthly. MOVE contracts are often criticized as 'betting' on the volatility of the cryptocurrency market, but the contracts actually involve in-depth strategies and expansive knowledge of the market."
Delta Exchange currently offers daily and weekly maturities on Bitcoin (BTC), Ethereum (ETH), and major altcoins (alternative coins). It's reportedly the first digital currency exchange to offer MOVE Options on Ethereum, Binance Coin (BNB), and Chainlink (LINK).
As mentioned in a release shared with CI:
"The addition of monthly MOVE contracts will allow traders to capture the movement in the prices of crypto assets, on a monthly basis as well."
Monthly MOVE contracts will allow crypto-asset traders to bet on the "absolute value" of the change in price of the underlying digital assets, over a period of 1 month, regardless of the direction (positive or negative) in which the price may fluctuate. Monthly maturities will let crypto traders express their market view "over a longer time frame while avoiding short term price volatility," the Delta Exchange team noted.
Balani remarked:
"The addition of Monthly MOVE contracts on Delta Exchange came as a result of the success of our daily and weekly contracts.
Balani added that monthly and quarterly maturities (traditionally) are most commonly traded maturities for options and as the options market begins to evolve and mature, he anticipates significantly more activity in longer dated contracts.
The trading of monthly MOVE options contracts on Delta Exchange will begin on August 6, 2020. The exchange noted that fortnightly (every two weeks) and quarterly (every three months) expiries will be announced in the next few weeks on Delta Exchange's official blog.
In July 2020, Delta began offering interest rate swaps for MakerDAO's stablecoin Dai.
Also in July, Balani explained in detail how we can evaluate the economic value and fair price of Compound's COMP token, which had surged dramatically in June 2020.