Assetz Capital, a peer to peer lender providing secured loans to businesses, has applied for a £10 million Banking Competition Remedies (BCR) Pool E grant, according to a note from the company. Assetz Capital states that it has submitted an application for Pool E that includes £100 million and is open to entities providing innovative financial services to UK SMEs.
The Banking Competition Remedies Limited has been established to implement the "Alternative Remedies Package" as  agreed between the UK Government and the European Commission. The BCR is independent body established to implement the £775 million Royal Bank of Scotland (RBS) State Aid Alternative Remedies Package. Last April, the BRC announced it had £100 million to "re-deploy."
The £100 million was given back to BCR by Metro Bank (£50m) and Nationwide (£50m) for redistribution to banking alternatives, like Fintechs such as Assetz Capital. The money was returned after the pair of lenders canceled their growth plans in the SME funding sector. Nationwide indicated that the option of entering the business banking market was no longer commercially viable.
Assetz Capital claims title as the second-largest P2P business lender in Europe and offers commercial mortgages and development finance. Since inception, Assetz Capital has lent over £1 billion to UK SMEs, supporting more than 1,200 businesses and an estimated 100,000 jobs directly and indirectly. The P2P lender reports that it has funded 3,000 new homes in both 2018 and 2019 which equates to 1 in 100 of new home starts in England and around 1 in 10 of all SME-built housing for the two years.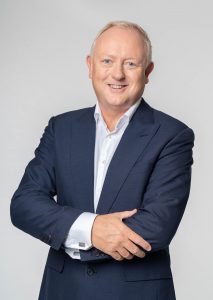 Stuart Law, CEO at Assetz Capital, commented on the news:
"We've established ourselves to be a leading SME lender, serving the many underserved SMEs seeking loan funding. We have achieved that and are now ready to scale even further from the current high levels of activity. By December 2022 we're aiming to have lent a further £1 billion to SMEs, supporting around another 25,000 jobs and funding the development of at least 3,500 further new homes. We have a market-leading lending capability – combining human and technology-based credit assessment, innovative loan application technology and regional relationship directors to meet customers. This BCR grant, combined with a further £10m matched contribution from ourselves, would enable us to build on these strong foundations and grow even faster, allowing us to provide even greater support for underserved UK SMEs."
Assetz Capital will be competing with around a dozen Fintechs seeking the same pool of BCR capital.
On another note, Law has indicated his interest in recruiting RateSetter investors following the online lenders acquisition by Metro Bank. When the news became official, Metro Bank said it would begin to finance loans off its own balance sheet – thus closing the door to individual investors.
In a report, Law welcomed RateSetter's thousands of investors as P2P investors have seen a diminishing number of platforms accepting retail money. Even Law himself recently commented that expectations are that the sector will see a growing amount of institutional money funding online loans.  In brief, institutional money, sometimes sourced from retail deposits, tends to be inexpensive money thus enabling lenders to generate more income. Today, most savings accounts generate little to no return for individuals. In fact, the real rate of return can be negative. That money can be lent out at a dramatically higher rate of return.