Delta Exchange, a cryptocurrency derivatives trading platform that's not regulated in any jurisdiction, revealed on August 13, 2020 that it is introducing perpetual swaps for Algorand (ALGO), VeChain (VET), Kava (KAVA), and Synthetix Network Token (SNX).
The contracts will allow digital asset investors to trade ALGO, VET, KAVA, and SNX with "up to 50x leverage, margined, and settled" in Tether (USDT), the leading stablecoin with a market cap of more than $10 billion (according to stablecoinindex.com).
As confirmed in a release shared with CI, trading of ALGO, VET, KAVA, and SNX on Delta Exchange "begins August 13, 2020, at 9:00 am EST."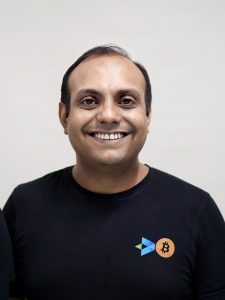 Pankaj Balani, CEO of Delta Exchange, stated:
"We have received a number of requests from our trading community to list ALGO, VET, KAVA, and SNX. The spot markets for these coins are decently liquid and they have a sizable market capitalization. Having Perpetual Swaps on these tokens adds a sense of risk mitigation that empowers the participants of the ecosystem to grow and engage more confidently."
Futures contracts allow traders to purchase and sell crypto-assets at a certain, pre-determined price and date in the future. This helps investors with hedging and balancing risks while potentially being able to generate profits.
As noted in the release:
"By offering perpetual swaps on ALGO, VET, KAVA, and SNX, Delta Exchange is delivering traders an opportunity to speculate and participate in the DeFi rally while providing large quantity token holders the possibility to hedge and manage their risk."
Balani said that the "Cambrian explosion" of the decentralized finance (DeFi) sector has led to the influx of many traders who are eager to explore new developments such as lending-borrowing, crypto-asset staking, and contributing to liquidity pools.
Balani added that Delta aims to list major altcoin (alternative coin) futures and perpetual swaps contracts. Perpetual contracts do not have a fixed expiry date and offer another way to take advantage of the price movements in crypto markets.
Balani further noted that Delta also plans to list derivatives of major DeFi tokens.
As reported recently, the amount of funds locked into DeFi contracts has surpassed $4.6 billion, meanwhile, decentralized finance tokens are exhibiting extreme volatility since the past couple months. According to Delta, VeChain's VET is "one of the most mature" altcoins, as it has been around for a long time. It currently has a market cap of over $1 billion, while Kava (KAVA), a relatively new cryptocurrency, has reached a market cap of $85 million.
It's worth noting that the cryptocurrency market appears to be gearing up for another bull run, which can lead to extremely high and unsustainable valuations. Many investors lost large amounts of funds during the historic bull market of 2017, because they overestimated the industry's long-term potential. The crypto space is still in its early stages of development and is plagued with numerous scams and hackers are constantly exploiting blockchain-based platforms.
As reported, compliant cryptocurrency derivatives exchanges accounted for only 1% of the trading volume of the sector during Q2 2020 with $21.62 billion in reported volume.
Crypto markets suffer from manipulation and "endless" wash trading, but industry executives are confident about H2 2020 performance, according to a new report.