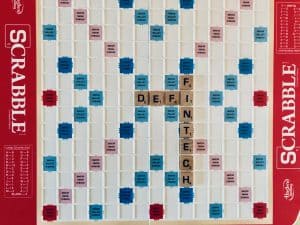 Bluzelle, a "decentralized" data network, has released new information about an oracle that aims to improve security for so-called decentralized finance (DeFi) initiatives. The new oracle will also be able to interact with "fully" decentralized databases.
The decentralized Bluzelle Oracle will offer key infrastructure in "the form of a high-demand price feed" for DeFi apps, like those that involve or are related to payments, lending, and staking, according to a release shared with CI.
The announcement noted:
"Anchored by the BluzelleDB database and its hundreds of validator nodes, the Bluzelle Oracle represents much-needed scalability and security for the rapidly growing DeFi space, with protocols having recently surpassed the $6 billion threshold for value locked." 
BluzelleDB aims to help these initiatives with storing data associated with decentralized applications or dApps in "a decentralized manner," the release stated. Bluzelle's Decentralized Oracles can interact with "fully" decentralized databases, according to its developers.
The announcement explained:
"Within its DeFi functionality, Bluzelle's oracle solution enables historical prices to be stored and referenced, with [several] benefits … [like] access to trustworthy price feeds validated by hundreds of nodes; the ability to run statistical analysis to safeguard against attacks, enabled by access to a history of data points; and fast retrieval of prices, since they are pre-stored on BluzelleDB."
Neeraj Murarka, CTO at Bluzelle, pointed out that the DeFi market is currently valued at more than $6.7 billion, as tracked by DeFi Pulse. Like most other industry participants, Murarka feels that decentralized finance platforms are not showing any "signs of slowing down" (for now at least).
He adds:
"This invites more attackers and thieves. Bluzelle Oracles has a unique algorithm to determine accurate asset prices and at the same time provide advanced warnings of threats on the DeFi app. Having built the Bluzelle database infrastructure the past two years, this was a natural extension of our offering."
While it's possible that decentralized finance solutions might present some legitimate opportunities, with some projects like Aave even managing to acquire certain permits from the UK's Financial Conduct Authority, DeFi still remains a very high-risk area of the larger crypto space. There are many scams being carried out by malicious actors. There are also many serious technical issues with decentralized platforms which has led to many hacks resulting in the loss of millions of dollars.

Sponsored Links by DQ Promote