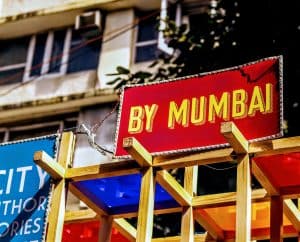 Sameer Nawani, Chief Representative of the Dubai Chamber's International Office in Mumbai, has noted that the digitization and ongoing growth in technology will lead to significant changes in financial and healthcare services.
Nawani, whose comments came during a recent webinar about the impact of COVID-19 related socio-economic changes on the Fintech ecosystem in India and Dubai, revealed that the United Arab Emirates (UAE) accounted for about 60% of funding for MENA region startups during H1 2020.
Meanwhile, India was ranked among the top startup centers in Asia, even though it experienced a decline in total funding (compared to the same period last year) for Fintech businesses and other early-stage ventures.
Salman Jaffrey, Chief Business Development Officer at the Dubai International Financial Centre (DIFC), said that the DIFC is a top-10 global financial center. He noted that it has a proven, 15-year track of supporting trade and investment deals across the MENA region.
The professionals attending the webinar agreed that new technology allows startups to adopt agile business strategies. They also discussed how the Fintech and Healthtech sectors can develop to support UAE's economy. Panelists agreed that adequate funding and other resources are needed to enable the growth of early-stage companies.
Hamzeh Kolaghassi, founder of Maia Exchange, a private exchange based at DIFC which allows firms to secure "smart" funding from accredited or institutional angel investors, was also present during the webinar.
Other panelists included Anuj Golecha, co-founder at Venture Catalysts, one of India's leading angel investors and Ashwin Raguraman, co-founder at Bharat Innovation Fund, an early-stage VC company that invests in high-potential, early-stage Deeptech startups.
As reported, Fintech firm Supply@ME will be working with the UAE's iMass LLC on offering lending solutions. Abu Dhabi Global Markets (ADGM) is also working on various financial technology initiatives.
UAE based Fintech firm NymCard was recently granted in-principle approval to hold and transfer customer funds, while issuing payment cards.
OurCrowd, one of the world's largest investment crowdfunding platforms, sees investment opportunity in the new UAE – Israel diplomatic normalization.
Earlier this year, the Fintech Abu Dhabi Innovation Challenge was launched. Through the initiative, the UAE's Central Bank and Abu Dhabi Global Market will be supporting local and international Fintech projects.