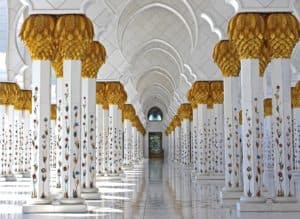 Supply@ME recently committed to a Memorandum of Understanding (MOU) with Khaled Abdulla Almass and his investment firm, iMass LLC, in order to focus on the expansion and ongoing development of Supply@ME into the Middle East region.
Supply@ME is a Fintech firm that's owned by Italy's Avantgarde Group, which trades on the London Stock Exchange (LSE).
The Fintech platform issues loans to companies with tangible, resellable assets (which are used to offer secured loans). But these assets don't leave the borrowers' warehouses and are tracked using special monitoring software. These loans are securitized so that they may be sold to investors. If a company defaults on its loans, then the stocks may be re-sold on different terms and conditions.
Established in 2007, iMass Investments aims to invest directly in established businesses and major commercial projects across the EMEA region. The firm invests in several different industries.
iMass reveals that within the United Arab Emirates (UAE), there's currently an underserved market for inventory monetization that's valued at around $50 billion for principal categories of imported goods, meanwhile, there's $28 billion for non-oil goods manufactured in the Middle Eastern nation.
UAE's Financial Services Regulatory Authority (FSRA) of the Abu Dhabi Global Market (ADGM) and Sunline Holdings, UK, Ltd have also signed an MoU in order to promote the ongoing development of ADGM's Fintech ecosystem.
This Fintech-focused initiative aims to connect key Middle Eastern businesses with global markets in order to develop digital or online financing platforms and various lending solutions for SMEs. These projects aim to support and expand the operations of small businesses, which have been negatively impacted by the COVID-19 outbreak.
In July 2020, the Dubai International Financial Center (DIFC) and Jiaozi Fintech Dreamworks, a Chengdu, China-based Fintech innovation platform, agreed to allow financial technology firms in both China and the UAE to take advantage of new opportunities by accessing each others' respective markets.
Also in July, Fintech Abu Dhabi Innovation and Startups Team announced plans to "digitally visit" 23 countries to select high-potential businesses for the Fintech100 Program.