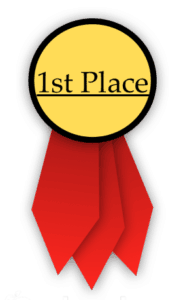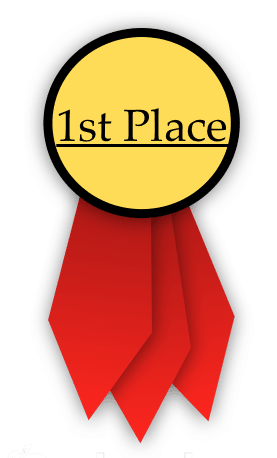 RateSetter, a leading UK based peer to peer (P2P) lender that was recently acquired by Metro Bank, has confirmed that it won the award for "Best Loan Provider" for loans of £2,500 or more at the Consumer Credit Awards for 2020.
The Consumer Credit Awards "help to put customers at the heart of the industry and to find the best credit providers in the UK." More than 27,000 customers voted last year. As noted by the Consumer Credit Awards team, their awards are "decided by customers, not 'industry experts'."
RateSetter stated that it was also shortlisted in several other categories, including Best Car Finance Provider, Treating Customers Fairly, Innovation of the Year and Firm of the Year.
As explained by the RateSetter team:
"The awards are run by financial services review platform Smart Money People and identify the financial services industry's best credit products and providers.  Importantly, the awards are based on direct feedback and votes from more than 19,000 customers."
Rhydian Lewis, founder and CEO at RateSetter, noted (earlier this year):
"P2P lenders have historically focused on both new customers and existing customers, as they have been growing their businesses."
He had also mentioned in June 2020:
"The pandemic is the P2P lending industry's first major crisis and the focus is entirely on existing customers, so you actually improve their experience and learn something."
As covered in early August 2020, Metro Bank had agreed to acquire RateSetter for initial consideration of £2.5 million, with additional consideration of up to £0.5 million payable 12 months after completion subject to certain criteria and further consideration of up to £9 million payable on the third anniversary of the completion of the transaction. The transaction must receive the blessing of the UK Financial Conduct Authority.
Over the years, RateSetter has experienced several setbacks regarding loan losses. Most recently, COVID-19 has challenged the online lending platform – just like it has impacted all businesses and Fintechs.
In May 2020, RateSetter announced that investors would receive only 50% of their interest with the other 50% going to the Provision Fund as a concerned rose regarding defaults.
Overall, the P2P lending industry continues to iterate and evolve. Earlier this year, 36H Group was launched as a replacement association to the UK Peer to Peer Finance Association (P2PFA) – once a top advocate for the P2P sector. 36H is described as a "united voice for lending platforms that accept retail investments." P2P lending was said to be "one of the fastest-growing areas in the UK's Fintech ecosystem." RateSetter was a founding member of the group.
Updated rules have, in certain respects, made it more difficult for the industry to compete. One competitor, Zopa, has decided to become a digital bank and thus provide a broader portfolio of financial services – an emerging popular path for established online lenders.
RateSetter said that Metro Bank's goal is to be the UK's best community bank and RateSetter is proud to be part of this mission.
In August 2020, RateSetter rebranded its Australian P2P lending platform to Plenti. Head of Marketing at Plenti, Sebastian Paulin, shared more details about the rebranding, by stating:
"As Plenti, we want to help our customers make the most of their money. We believe that what you do today can transform your tomorrow. That's why we've built a new world of lending and investing that makes the experience faster and simpler for all. Powered by technology so smart you can't even see it."
Sponsored Links by DQ Promote