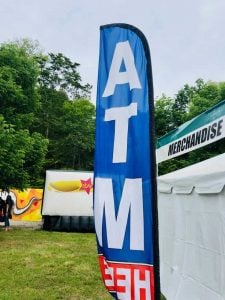 Fintech firm RapiPay, a subsidiary of Capital India Finance, revealed on September 8, 2020, that it's planning to install 500,000 micro ATMs (mATMs) in the country during the next two years.
RapiPay uses a franchised retail network to offer banking business correspondents (BCs) services. The company recently began launching mATMs throughout India.
RapiPay's management noted that they believe mATMs will help serve the needs of the financially underserved residents of the country.
Yogendra Kashyap, MD and CEO at RapiPay, remarked:
"We have been able to install over 25,000 devices within a month of its launch. RapiPay Micro ATMs are revolutionary in comparison to the conventional ATMs [because they make it a lot easier for consumers] … to withdraw cash and do other similar banking activities at any RapiPay Saathi store without having to travel kilometres in search of an ATM."
India still depends on cash payments because most of the nation's residents (around 1.5 billion) are unbanked or underbanked. Many of these people either don't have access to digital financial services or are unable to use them effectively. That's why the country may need mATMs for now at least.
India also has AePS (Aadhaar Enabled Payment System) and various other services including money transfer, bill and taxes payments services that can be accessed at small stores throughout the country. These services are necessary for now or until more people become part of the formal economy and begin using digital platforms.
RapiPay stated that mATMs will serve an important role in facilitating cash withdrawals during the COVID-19 crisis. While it may be unsafe to handle cash as physical currency notes can get contaminated, developing nations like India are not quite ready to completely switch to all-digital payment methods. Neighboring countries such as Pakistan are also facing similar issues because most of its residents also depend on cash payments.
Meanwhile, countries like Canada have seen a sharp decline in cash usage. According to a statement by Ipsos Canada, there was a substantial drop of 5% by consumers using cash in Canada. March was followed in June by a 2% drop. Ipsos called such a change as "unprecedented."
Heidi Wilson, VP, Ipsos Canada, stated:
"Typically, it takes years to shift just a few points. For instance, from 2014-2019, cash usage declined by 4% – that is a 4% decrease over the course of five years.  In comparison, we have seen an 7% decline in cash usage in the first six months of 2020.  That is staggering movement.  Combine that with an 8% increase in credit card use during the first half of 2020, and we can see this is a tumultuous time in the payment sphere."
Sponsored Links by DQ Promote