SoFi, one of the most successful Fintechs in the U.S., announced on Tuesday it has launched a 20-year partnership with the Los Angeles Rams as part of the inaugural season at the new SoFi stadium. SoFi reported that through the partnership it will team up with the Rams to put its members and fans first, creating exciting promotions and digital activations that bring the SoFi Stadium experience to fans watching the game from home.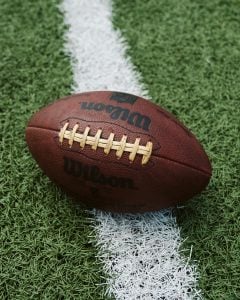 As previously reported, SoFi reported that the new stadium is aimed to be "the centerpiece" of Hollywood Park, a 298-acre sports and entertainment destination being developed by Los Angeles Rams Owner and Chairman, E. Stanley Kroenke. The SoFi Stadium was reported to have a seating capacity of approximately 70,000, expandable up to 100,000, with 260 luxury suites, more than 13,000 premium seats, and over three million square feet of usable space.
"SoFi Stadium will hold year-round sports and entertainment events and will be the host of Super Bowl LVI in 2022, the College Football National Championship game in 2023, and the Opening and Closing Ceremonies of the 2028 Olympic Games."
SoFi is also investing in a community program with the Los Angeles Rams' partner, City Year, to help students overcome financial and educational inequalities preventing advancement in low-to-middle income families. The fintech will be donating $20,000 to supply Wi-Fi hot spots to Inglewood Unified households without access to Wi-Fi. More than 50% of Inglewood Unified students lack Wi-Fi connectivity at home, which means over 4,250 students have their ability to learn and participate in school this fall semester negatively impacted. Speaking about the stadium and new collaboration, Anthony Noto, CEO of SoFi, stated:
"Since the announcement of the Los Angeles Rams moving to their new home at SoFi Stadium, the entire Los Angeles and Rams community have ignited a new wave of excitement across the city and state. We are proud to partner with the team and find a way to meaningfully impact the next generation of fans in the Inglewood community."
Noto also joined CNBC's "Squawk Alley" on Tuesday to share more details about the stadium along with discuss the market sell-off on the Sofi platform, why he said it's better to focus on long-term than market volatility. See the interview below.