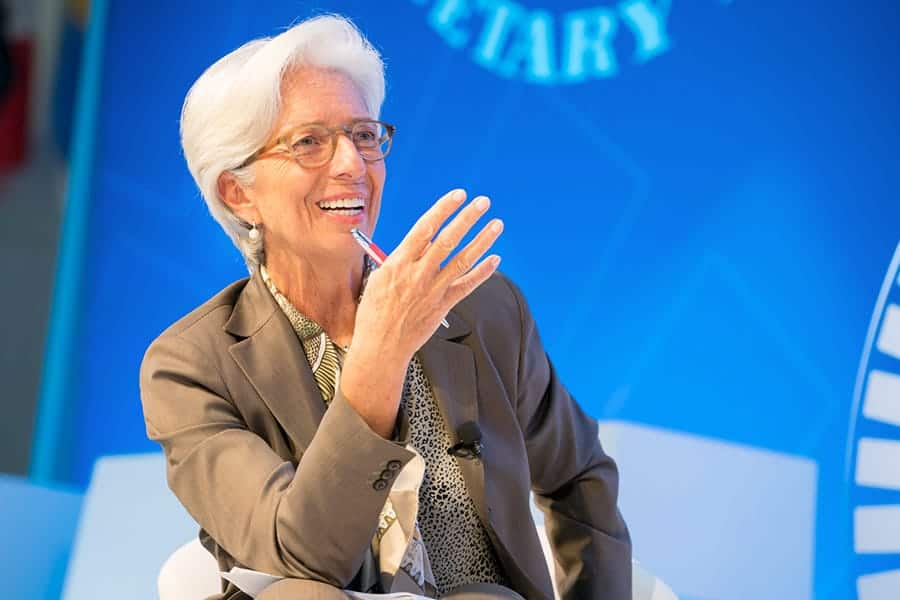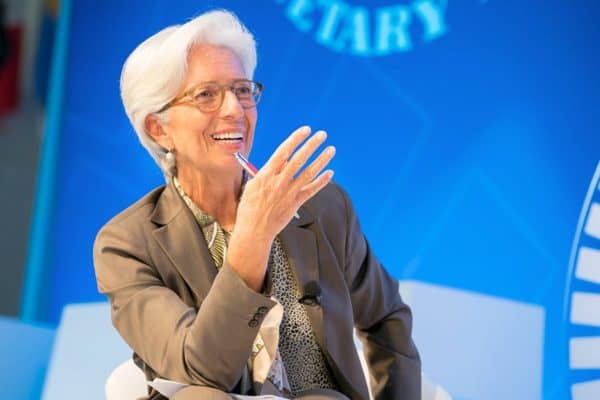 Lagarde, the President of the European Central Bank, addressed the Franco-German Parliamentary Assembly yesterday (Sept. 21) talking about the strength of the "European Project" while casting an eye on the future of further integration as well as the ongoing effort to achieve a Digital Single Market. Lagarde, a public official who frequently comments on crypto-assets, briefly discussed the possibility of a "digital euro" or Central Bank Digital Currency (CBDC) as well as "private digital currencies."
Lagarde stated:
"In a more digital economy, we also need to ensure the strength and autonomy of European payment systems. The Eurosystem is actively pursuing initiatives to achieve this. We are also exploring the benefits, risks, and operational challenges of introducing a digital euro. A digital euro could be a complement to, not a substitute for, cash; it could provide an alternative to private digital currencies and ensure that sovereign money remains at the core of European payment systems."
While brief in nature, the comment highlights Lagarde's interest in digital assets and possible potential to further policy goals. Her statement came on the same day the US Office of the Comptroller of the Currency, the leading bank regulator, clarified the use of stablecoins and the federal banking system.
Crowdfund Insider received several comments from crypto industry insiders on her statement, sharing their perspective on the news.
Dave Hodgson, Chief Investment Officer of NEM Group and Managing Director of NEM Ventures, said he believes Lagarde is correct that a digital Euro is complementary to the existing payment system:
"It is not even a parallel solution but an additional feature that is added to the current monetary system.  The majority of Euros are already transacted digitally through inefficient, expensive, and centralised systems that are expensive and slow," said Hodgson. "A proper Euro CBDC would allow the increased efficiency, security, and reduced cost that digital transactions lack in the current system. Other regions are ahead of the EU on this topic but the EU is in a unique position to span national borders due to the innovation already seen in the Euro currency 20 years ago."
Jackson Mueller, Director of Strategy at Securrency, said the recently leaked draft EU regulatory framework pertaining to crypto highlights the Commission's concerns regarding the fragmented environment as multiple member states move forward unilaterally.
"A harmonized regulatory regime developed at the supranational level and applied across all member states could provide for greater legal and regulatory certainty to industry and remove obstacles that impair the flow of or increase the cost of value moving across country lines. The European Commission's concerns are reflective of federal (and state) concerns here in the US with state-by-state regulatory regimes and ongoing efforts to develop initiatives designed to bring greater standardization and harmonization to a fragmented regulatory system."
Luciano Nonnis, CEO and Founder of DXone,  reflected on the draft regulation as well saying the proposed legislation provides legal clarity on crypto assets, such as cryptocurrencies, security tokens, and stablecoins.
"It is similar to Europe's Markets in Financial Instruments Directive (MiFID), a legal framework for securities markets, investment intermediaries, and trading venues," Nonnis stated. " MiCA is a comprehensive regulatory framework and covers assets from Bitcoin to Libra. The proposal broadly defines crypto-assets and defines service providers similar to the Financial Action Task Force (FATF).  The regulations require crypto-asset issuers to create a light version of an investment prospectus, including information sheets known as "white papers." Crypto asset trading, furthermore, will be aligned with existing capital market regulations and insider trading and market manipulation will be punishable under the legislation."
Nonnis believes that the draft legislation presents "considerable challenges" for DeFi projects while encouraging further investment:
"It favours banks and traditional investment firms since they are positioned to weather the added costs of such far-reaching regulations. Smaller startups, in particular, face challenges such as high regulatory hurdles, and innovation could be stifled. The broad nature of the regulations hints that the European Commission expects a  rapidly growing crypto sector in the coming years. Crypto has long operated in a gray area, but MiCA shines a spotlight on the nascent industry. One thing is for certain––EU regulators mustn't regulate crypto and blockchain out of existence."
Sponsored Links by DQ Promote