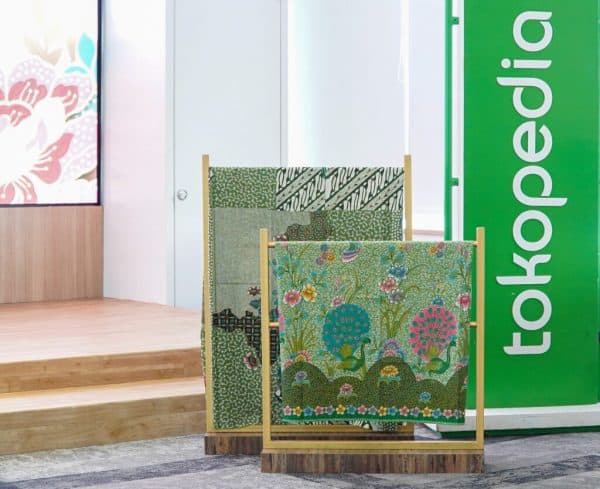 Indonesia based Tokopedia, an e-commerce marketplace that had announced a $1.5 billion funding round from Softbank, Alibaba, Temasek back in January 2020, has reportedly won the HR Asia Award 2020. The tech firm has been recognized as one of "The Best Companies to Work for in Asia 2020."
As first reported by CNBC Indonesia, the award is given after obtaining feedback from workers that is provided by the Total Engagement Assessment Model (TEAM) survey – which is a method used by HR Asia to compile relevant information. Tokopedia managed to score above average in the different categories of the survey.
Melissa Siska Juminto, COO at Tokopedia, stated that the digital commerce marketplace provider always aims to provide a good working environment for professionals who are employed by the firm. Siska noted that HR is the biggest investment because the company believes that the best or most qualified talent will create the best products and services.
Siska added:
"[At our company,] we focus on 3 [core] values, namely, focus on consumers, [have a] growth mindset and [have a] 'make it happen, make it better' [approach and attitude.] Tokopedia also continues to [support] a culture of sincere sharing like a teacher and humility to continue learning like a student – for all employees."
Siska further noted that the award from HR Asia received by the company is quite encouraging. The company remains focused on promoting financial inclusion and helping Indonesia's residents join the formal and digital economy.
Tokopedia has reportedly introduced a work from home or remote working policy, following the COVID-19 outbreak.
Tokopedia has over 4,500 employees on its payroll. They all come from different professional backgrounds. There are reportedly more than 9.2 million sellers on Tokopedia, with nearly all of them being MSMEs.
Siska added:
"We hope to continue to accelerate the adoption of digital platforms for as many local businesses as possible, especially MSMEs, in order to help them survive during these challenging times, while at the same time supporting the recovery of Indonesia's economy which has been negatively impacted by the pandemic."
As covered in early September 2020, Tokopedia had introduced Dhanapala, a standalone or independent peer to peer (P2P) Fintech lending platform. The Dhanapala app is currently available for download to Android users, however, the company had not made an official announcement regarding the launch (last month).

Dhanapala's service had been introduced at a time when Tokopedia and the Indonesian government were in the process of investigating a data leak that compromised the personal information of millions of the company's customers. The leaked data reportedly included the names, birth dates, gender, email addresses, and phone numbers of Tokopedia users.

Sponsored Links by DQ Promote